Newly Diagnosed? You are not alone!
If you're new to Parkinson's disease and are looking for resources you are in the right place. APDA is a great place to get started with reliable and concise information. We offer a variety of resources and programs for individuals newly diagnosed with PD as well as family members and friends who want to learn more.
---
New Diagnosis Packet
APDA Northwest has put together a packet of information to help people who have recently received a Parkinson's diagnosis. These materials will get you connected to local resources and help answer questions in order to gain a better understanding of PD.
To request a packet in the mail. Please call us at 206-695-2905
---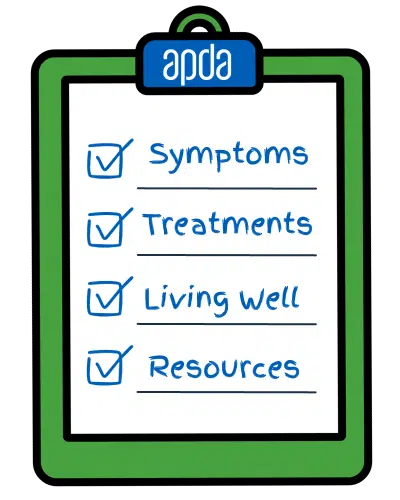 PD Essentials
An Introduction to Parkinson Disease
A 75 minute session for those want to learn more. This program will give you an overview of Parkinson's disease and provide you with information about community resources and support.
PD Essentials is free to attend, but registration is required.
Upcoming PD Essentials
DATE
LOCATION
REGISTER
Thurs. September 21
1:00PM PT
on Zoom
Register
Wed. November 1st
10:00am PT
APDA Office
Seattle, WA
Register
Sat. December 9th
2:00pm PT
On Zoom
Register
Tues. January 16th
5:30pm PT
On Zoom
Register
Mon. February 12th
3:00pm PT
APDA Office
Seattle, WA
Register
Thurs. March 7th
4:00pm PT
Port Angeles, WA
Registration opens in January
Call us to get on list 206-695-2905
---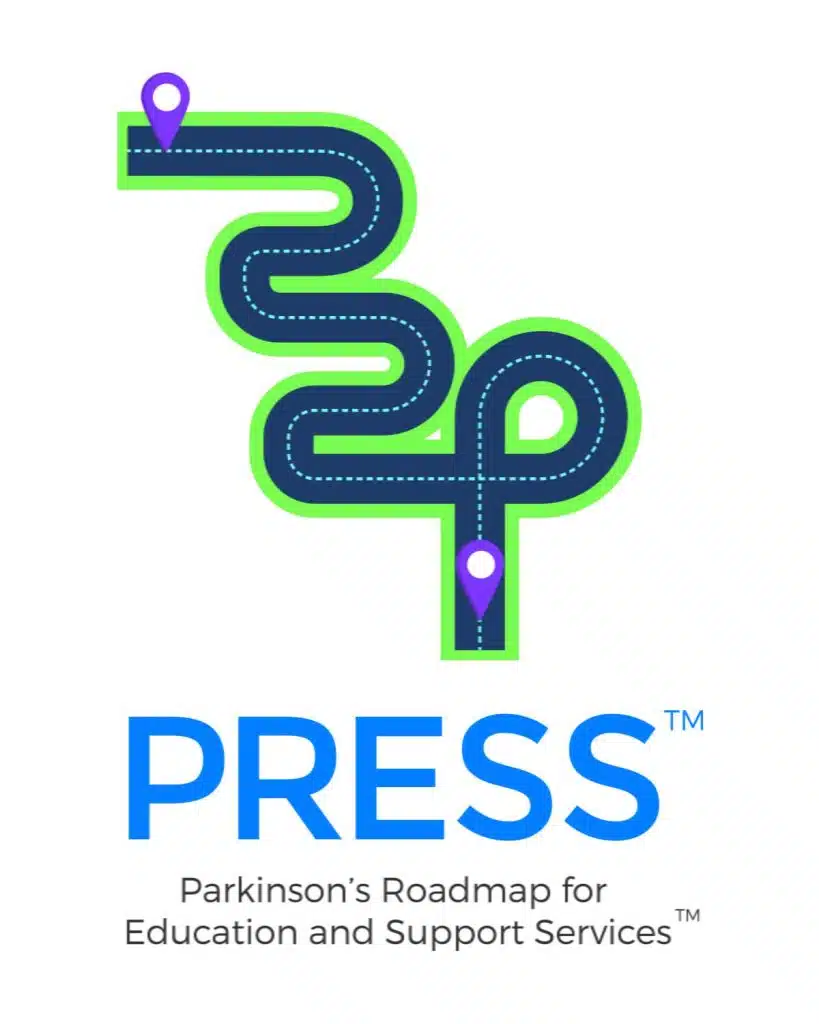 PRESS Program
The PRESS Program (Parkinson's Roadmap for Education and Support Services) was designed for those diagnosed with PD within the last 5 years.
This 8 week program conducted in a support group format will help you feel empowered, in control, and optimistic. The PRESS (Parkinson's Roadmap for Education and Support Services) program was designed to provide emotional support and a safe place to share coping strategies to live your best life with PD.
Topics Covered:
What's Next After Diagnosis
Medication Management of Parkinson's
The Importance of Exercise
Dealing with Physical Symptoms of PD
Impact of Parkinson's on Daily Coping and Relationships
Tips for Daily Living
Caring for Others, Caring for Yourself
Building Your Healthcare Team
FURTHER INFORMATION & PROGRAM REQUIREMENTS:
Must be able to commit to attending all eight weeks – these are not drop-in sessions.
Care partners or family members are welcomed and encouraged to attend.
Program is free of charge.
Pre-registration required. Program is limited to 12 participants.
---
Next Sessions
Spokane In Person: Tuesdays, 10am to 12:00pm
Oct 3 thru Nov 21
At Gleason Center – 325 Sprague Ave
2024 Programs
Virtual Program
Thursdays, 5:30pm – 7:00pm PT
Jan 11 thru February 29
On Zoom
Seattle In-Person Program
Tuesdays, 10:30am – 12:30pm
January 9 thru February 27
At APDA Office – 130 Nickerson

Registration
Email or Call Jen
jgillick@apdaparkinson.org or 206-595-4478
---