Local Resources, Support Groups, & Online Events
Through a nationwide network of local Chapters and virtual events, we deliver education, support, and patient services to people with Parkinson's and their families each day.
In addition to focusing on how to best serve our constituents and expand our reach across the general population, APDA provides the following unique resources for specialized patient populations.
APDA has raised and invested more than $226 million to provide outstanding patient services and educational programs, elevate public awareness about the disease, and support research designed to unlock the mysteries of Parkinson's disease and ultimately put an end to this disease.
1,100+
support groups
that served more than
44,000 individuals
with Parkinson's disease and their family members.
1,040+
exercise groups
attended by more than
71,000
participants designed to improve Parkinson's disease symptoms and lessen the impact of the disease.
23,000+
people with Parkinson's
and their care partners attended in-person and virtual
educational symposia
on living well with the disease.
---
Resources for Specialized Populations
For Care Partners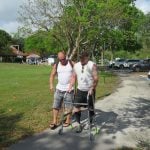 When one person in a couple or family is affected by Parkinson's disease, the other family members live with it as well. To keep your care partnering relationship healthy and balanced, it's important that the care partner finds time to take a break from caregiver duties, has some outside interests, and has others they can turn to for support and resource information.
Young Onset Parkinson's Disease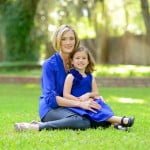 For those who have been diagnosed under the age of 50, APDA provides resources and information to help younger people with Parkinson's Disease live active and productive lives. Our Early/Young Onset section offers a wide range of resource links and discusses issues that are particularly relevant to people with young onset Parkinson's disease, such as ongoing employment, parenting, and planning for the near and distant future.
Veterans with PD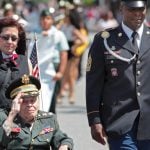 In 2017, APDA published Helping Those Who Serve: Parkinson's Disease Information for Veterans Community. This manual offers general information about Parkinson's diagnosis, symptoms and treatment, tips for coping with disease progression and support for care partners. It also provides step by step directions on how to access the Veterans' Affairs (VA) system and receive care from the VA PADRECC (Parkinson's Disease Research, Education, and Clinical Centers) and consortium centers across the country. The manual is accessible on the page linked below, and in print.
Recursos En Español for Spanish Speakers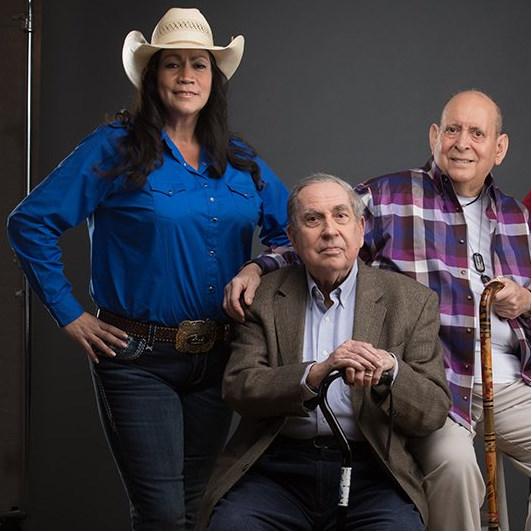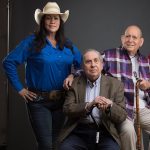 Understanding the critical need to provide support to diverse Parkinson's populations, APDA increased efforts to provide Spanish educational materials. To date, APDA brochures and supplements have been written in Spanish and more continue to be developed. Additionally, APDA offers access to live phone support in Spanish through the 800-223-2732 toll free help line. Finally, an "En Español" section has been added to the APDA website to ensure that the Spanish-speaking community can get the important care and support they need.
First Responders Parkinson's Awareness Training Program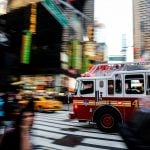 This 1-2 hour web-based course with instructional videos intended to provide overall education about Parkinson's disease and information on protocols for the first responder when interacting with a person who shows the signs of Parkinson's. The first responder's training program has been posted on state training websites in New Jersey, Pennsylvania, New Hampshire, and South Carolina. Other states will be adding the program in the coming year; CEUs may be available through these states' websites. A non-CEU version of the program is available on the APDA website via the link below.
This program meets the educational goals in Section 4b4 of the New Jersey Parkinson's Disease Public Awareness and Education Act (A-2576.) signed into New Jersey state law in December 2014.
Parkinson's Disease Training Program for Fitness Professionals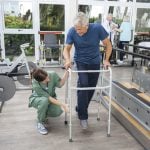 This 1-2 hour online training program has been developed to assist fitness, health and wellness professionals so they may safely and effectively work with people with PD to develop exercise regimens that will support treatment of their symptoms and substantially improve their quality of life. It will also teach professionals about the signs and symptoms of PD and the important ways in which exercise can improve those symptoms, as well as how to describe common PD symptoms and clearly explain the benefits of exercise to those with PD.
All of those who complete the training course will receive a certificate of completion.
---
Additional Resources from APDA
The Parkinson Community's Online Forum
SMART PATIENTS
A Parkinson's Disease Community
In partnership with the American Parkinson Disease Association
An APDA collaboration with SMART PATIENTS
Helping people with Parkinson's and their care partners connect with each other is the reason the we've partnered with Smart Patients to create a new online discussion forum for patients and their loved ones dealing with Parkinson's Disease. Members in this online forum share help, advice and information about treatments, symptoms and side effects.
You can join the online forum for free to share, interact, and learn from each other in a safe, supportive environment.
APDA National Rehabilitation Resource Center
APDA's National Rehabilitation Resource Center for Parkinson's disease is located at the Boston University Sargent College Center for Neurorehabilitation. The Center is available to medical professionals and people with Parkinson's Disease nationwide, serving as a central resource for information about Parkinson's-related rehabilitation and exercise.
Through the Center's toll-free helpline (888-606-1688), callers can speak with a licensed physical therapist about PD-appropriate exercise and relevant programs in their area. Engaging in regular physical activity is an important way to maintain mobility in PD.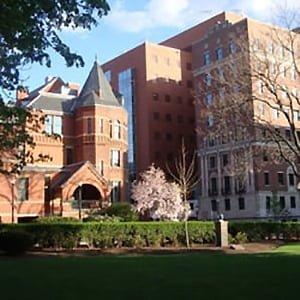 Boston University Center for Neurorehabilitation: Sargent College
635 Commonwealth Avenue, 6th Floor
Boston, Massachusetts 02215
Exercise Helpline:
Exercise Helpline: 888-606-1688
Email: rehab@bu.edu
APDA Educational Video Library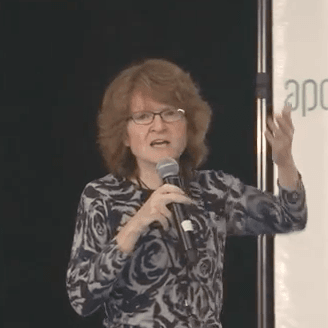 Education is key to understanding a diagnosis, knowing your treatment options, and learning how to best navigate life with PD. We have compiled this library of educational videos to make it easy for you to view the latest and most credible information. We encourage you to view these videos about the impact of exercise on PD, the latest in PD research, and more!