Welcome to the APDA Northwest Chapter
About the APDA Northwest Chapter
The APDA Northwest Chapter supports and empowers people impacted by Parkinson's disease (PD) in Alaska, Idaho, Montana, Oregon, and Washington states. We promote hope and optimism through innovative services, programs, education, and support, while also funding vital research. We are here to help you and your loved ones every step of the way.
Services we provide:
Find Resources & Support Groups
We provide local resources and support to the Parkinson's community. Find a support group, join an art or movement class, get physical or occupational therapy, or take part in clinical trials. Discover all the resources that may be available to you brought to you by your local team at APDA.
Attend a Virtual Program or Event
APDA chapters are offering dozens of virtual programs and events that you can attend safely from your own home. Hop on a video with Dr. Gilbert, or jump into an exercise class.
Featured Programs & Events: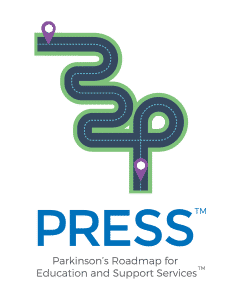 PRESS – a program for the newly diagnosed
The PRESS Program (Parkinson's Roadmap for Education and Support Services) was designed for those diagnosed with PD within the last 5 years.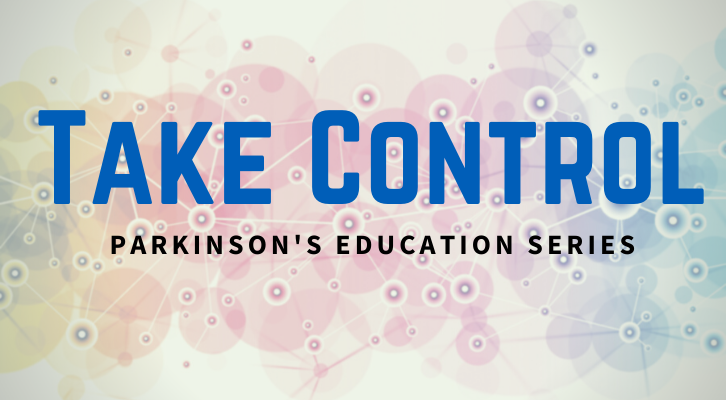 APDA Take Control Series
Parkinson's disease is a complex disorder with new challenges to face as the disease progresses. The more educated a patient and family becomes the more they are able to Take Control of their disease. Experts in the field will educate and prepare you to recognize these challenges and learn how to manage them with practical tools and greater knowledge so that you can live life to the fullest.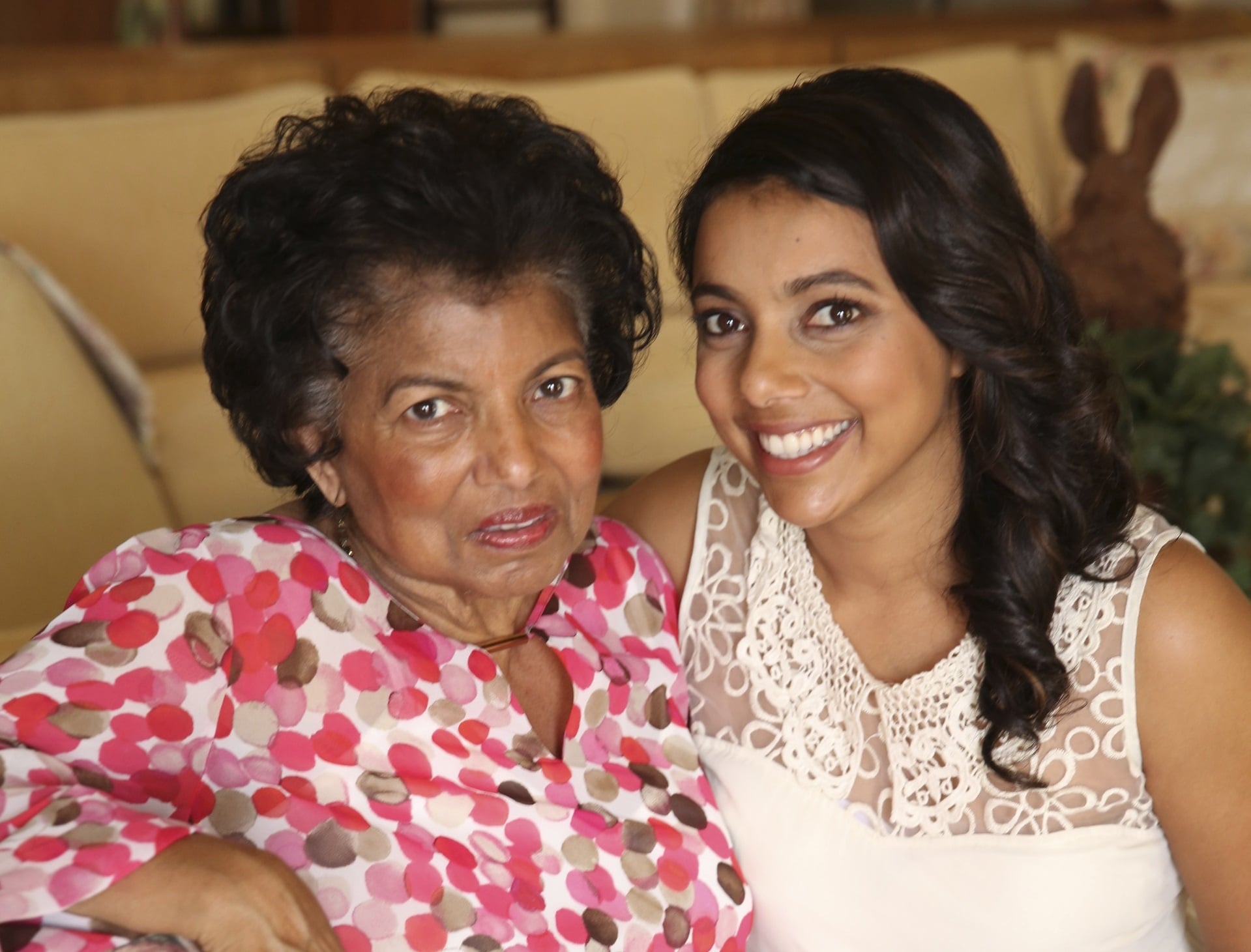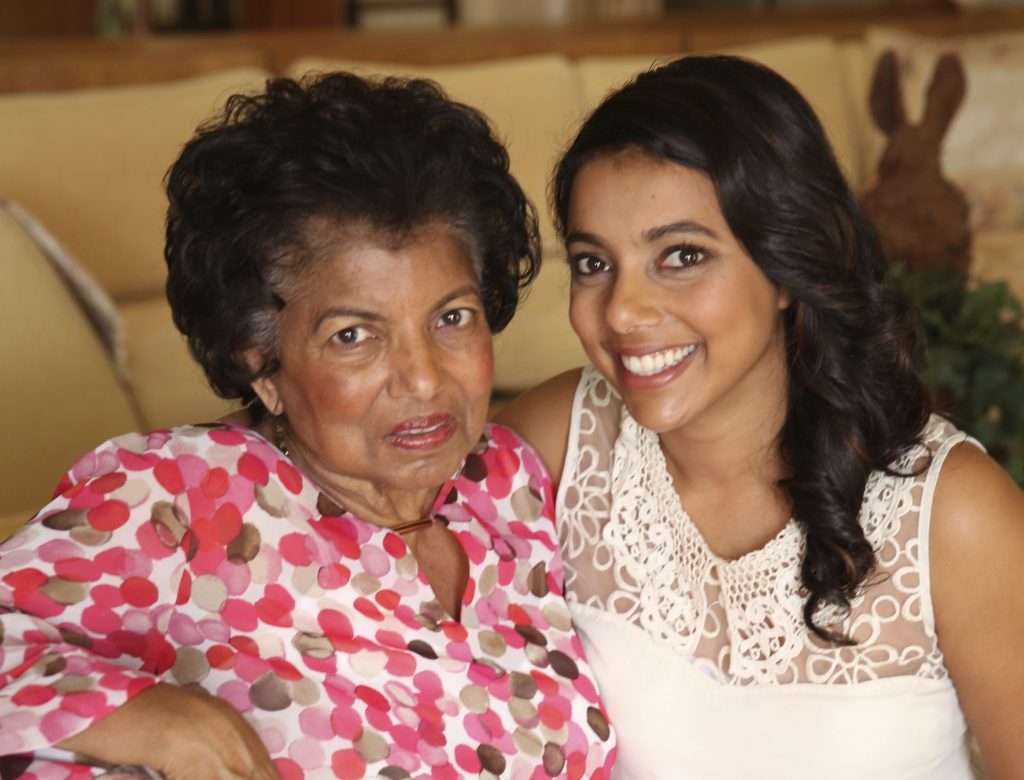 Care Partner Support Programs
When someone you love is diagnosed with Parkinson's disease (PD), it is natural to feel a range of emotions from confusion to anger to fear. Taking care of yourself is as important as caring for your loved one with PD. APDA is here to help with resources and support programs designed specifically for you.
Photos from the NW Optimism Walks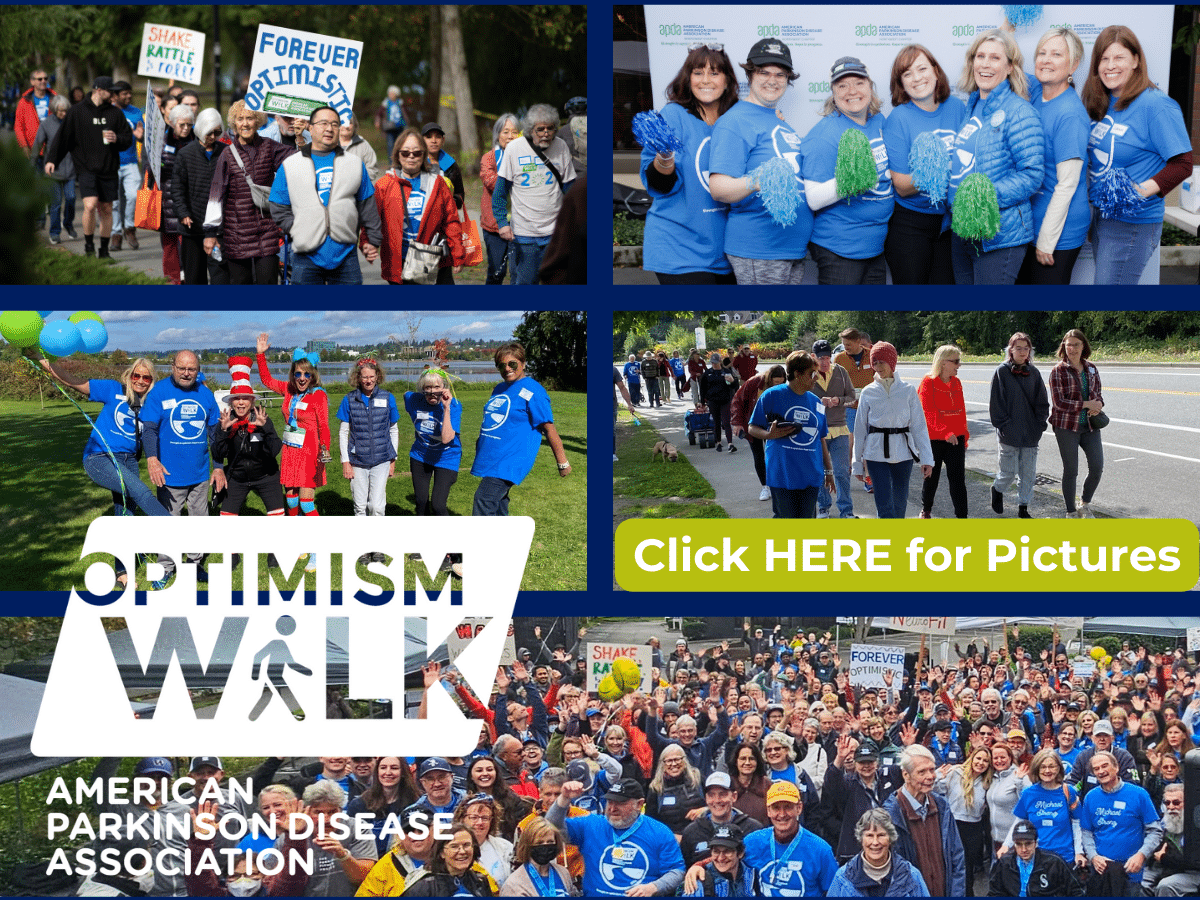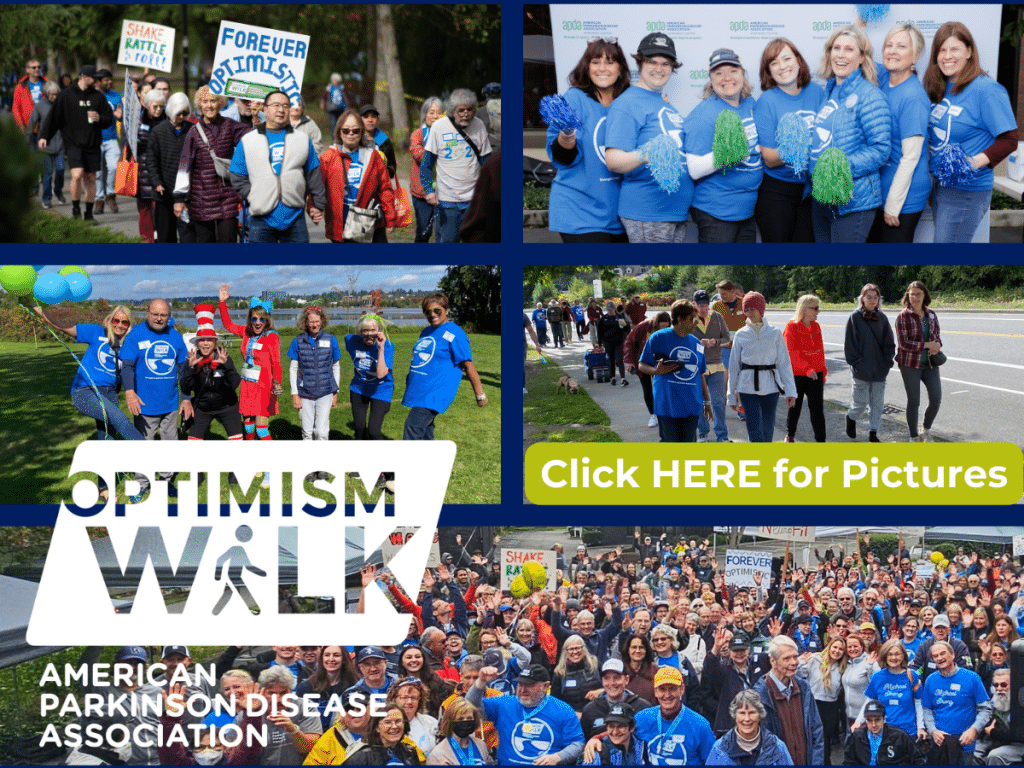 ---
Help Our Community
Make an impact to help people with Parkinson's in your local community. Your ongoing support makes our work possible. Please give what you can so that we may see a cure for Parkinson's in our lifetimes.