Meet Your Exercise Specialists
Craig Miller, Tai Chi Instructor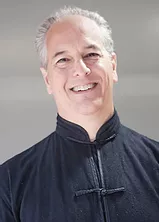 Craig Miller has been a student of Tai Chi for over 16 years. He has been teaching Tai Chi for 10 years. He personally practices and teaches meditation, Qi Gong, including Shibashi style, and the Chen, Yang and Sun styles of Tai Chi. He is certified in fall prevention and is a member of the "Show Me Falls Free Missouri" coalition. He also holds First Aid and CPR certifications.
While taking his Mom to a Tai Chi class thinking it would help her with her Parkinson's disease, Craig discovered his own passion for this practice which fuses both Martial arts and meditation. He started feeling the health benefits almost immediately for himself. He first noticed better balance, improved health and was sleeping better at night. Craig's Mom also noticed an improvement in the Parkinson's symptoms. Craig practiced Tai Chi with his Mother, until her passing in 2014.
He has a fondness in his heart for people with Parkinson's and other chronic diseases. Craig has trained with several well-known instructors and Masters, including Dr. Paul Lam. Craig is a senior trainer in Dr. Lam's organization, one of only 52 in the country and the 2nd in Missouri.
Before Covid Craig was teaching 14 classes in 8 locations totaling over 150 students every week providing instruction in Tai Chi, Qigong and meditation, including classes for the St. Louis Chapter of the APDA. People of all age groups can enjoy Craig's classes.
Craig is also very active in his community. He routinely gives talks and demonstrations on Tai Chi related to Parkinson's disease and also talks on Fall Prevention. He does presentations about Tai Chi to local Elementary and Middle schools (usually in association with the Chinese New Year). He has also spoke about the benefits of Tai Chi at a local Acoustic Neuroma support group and a state-wide Traumatic Brain Injury conference. Craig organized six World Tai Chi Day events, complete with food and Tai Chi demonstrations.
Craig has a wife and two girls and enjoys reading, weather, BBQing, canoeing and camping. He lives in South County (Lindbergh School District for you lifelong St. Louis people) and his goal in life is to make Puka Dogs.
Jen Berger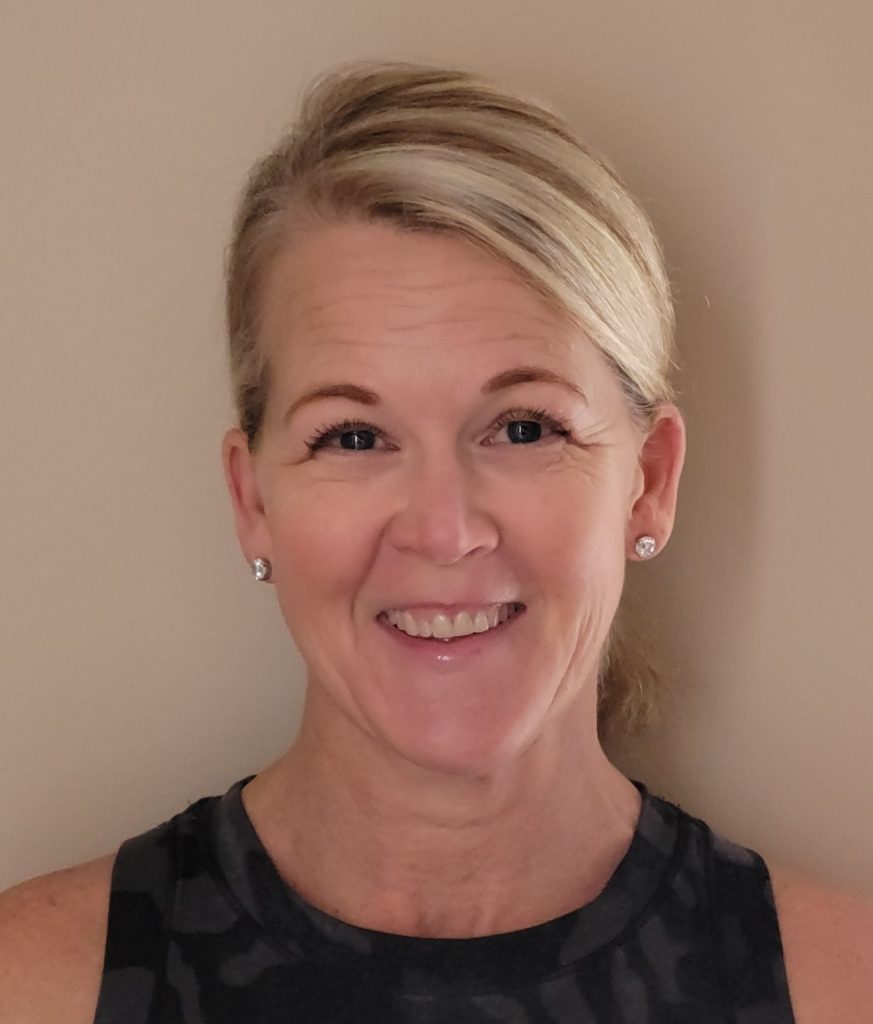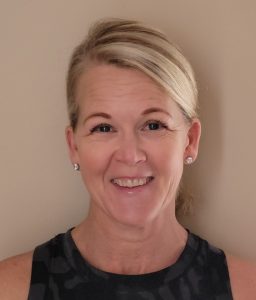 Hello, I am Jen Berger. I received my Bachelor's degree from Bradley University in Peoria, IL. I began my career in retail management after school where I worked for Famous Barr and Lancome Cosmetics, until I "retired" from retail to be a stay-at-home home to my children, Samantha, Addie and Charlie.
After my first child, Samantha (17), was born, I became increasingly interested in fitness and exercise. I decided to tie being a mom and my passion for fitness together, and in 2005 became a certified Group Fitness Instructor through The Aerobics and Fitness Association of America and taught a Stroller Bootcamp for several years.
As my love for teaching exercise grew, I decided to take my education in fitness to a higher level and became a certified Personal Trainer through The American Council of Exercise in 2008. I continued to grow both my personal training business and my family with my husband, Rob. I gained more clients in my personal training business and two more children, Addie (15) and Charlie (12).
In 2015, my dad, Dave was diagnosed with Parkinson's Disease.
In 2016, when looking to do my "every two year" Personal Training Recertification, a postcard landed in my mail for a specialized class in Community Exercise for People with Parkinson's Disease. With my dad's recent diagnosis, my love for him and my passion for fitness, I felt it was absolutely meant to be.
Soon after completing the class, I began teaching fitness classes at The American Parkinson's Disease Association (APDA). I also began volunteering at Rock Steady Boxing (RSB) in Chesterfield. I currently teach several classes through the APDA and volunteer/teach boxing through RSB.
To say that my job is rewarding would be an understatement. I consider myself more than blessed to be able to work with such an amazing group of people; people determined to fight back against Parkinson's Disease every day. What they teach me is more than I will ever be able to teach them!
Michelle Valenti Bio
After graduating from Southern Illinois University with a Bachelor of Science in Biology, I started my career with Monsanto Co. There I worked for ten years as a biochemist and study director researching chemical and pharmaceutical metabolism.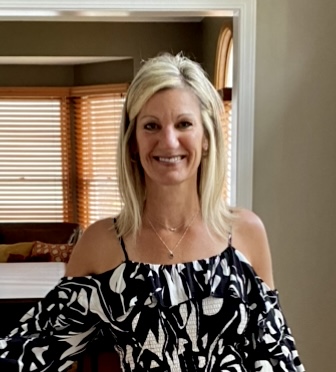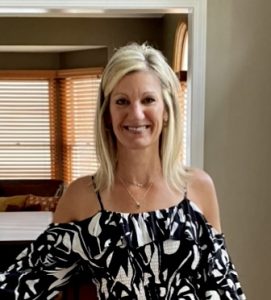 I took a hiatus from work to raise my 2 daughters until 15 years ago when I decided to become a certified personal trainer. My love for physical fitness has taken me into other areas such as group exercise and nutrition as well as specializing in training people with ailments such as stroke recovery, Alzheimer's and Parkinson's disease.
I have taught Parkinson's classes for three years at the Chesterfield YMCA and the APDA Missouri Chapter facility. Besides raising my family there has been nothing more rewarding in my life than working with this special group of people.
On a more personal note, I am an Oregonian from birth and so developed a love for nature and hiking outdoors. I want to continue traveling to see different parts of this beautiful world in the years to come. Five years ago I remarried and added four more children to my family tree. I hope to pass on my love for optimal physical health and well being to my six children and future grandchildren as well.
Dr. Marina Clements, DPT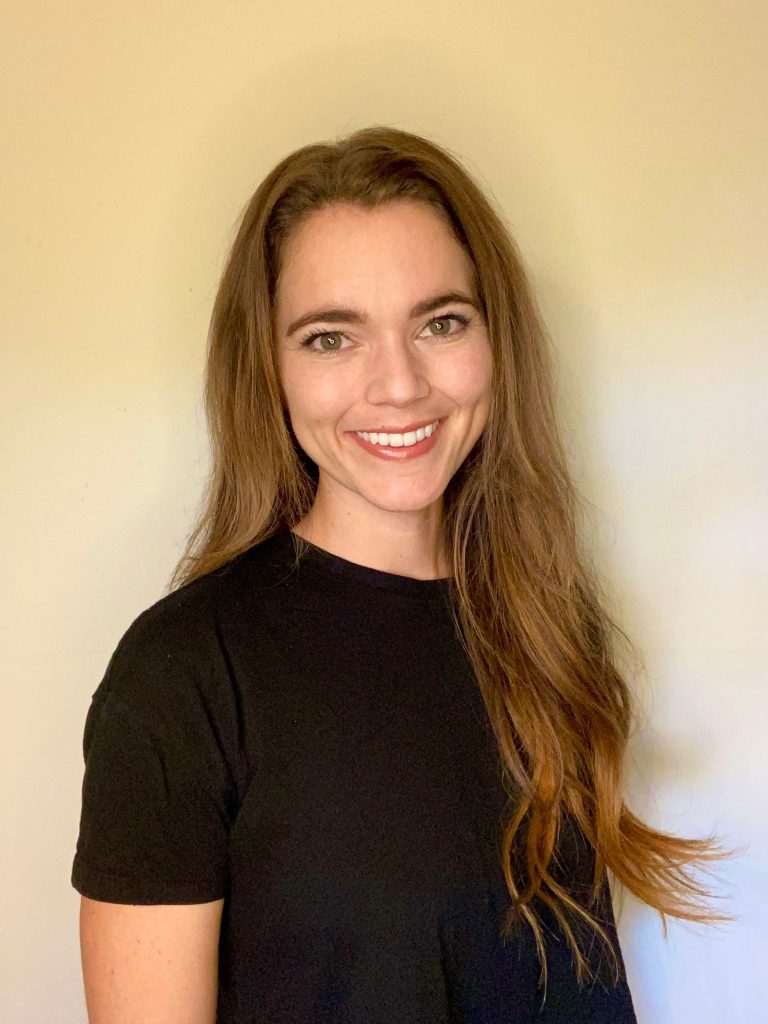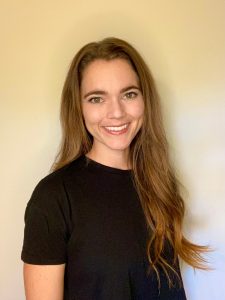 "Exercise is the best medicine". We know this, but let's admit it– sometimes it can be challenging to get motivated to exercise and even more difficult to establish consistency, which is key in making lasting improvements in your health and fitness. That is why I make it my personal mission to make exercise something you want to do. Exercise is a celebration of movement and what your body can do. It should be fun, make you feel good, and it should be something you look forward to doing.
Through my own health and fitness journey, I found that the only exercise regime I could stick to was attending group exercise classes. I fell in love with Zumba, kickboxing, strength, and cardio classes and have continued doing them ever since! There was a community of people who supported each other and held each other accountable for showing up to class each week. I would always leave happy that I showed up to class. Exercise suddenly became a scheduled priority on my calendar. Group exercise became one of my passions, and I knew that I wanted to lead and provide environments for others to improve their health and wellness by becoming an exercise class instructor.
During my time studying to become a Doctor of Physical Therapy, I became particularly interested in the world of wellness and prevention. I delved into the research and found droves of articles that highlighted the benefits of group exercise over going at it alone. The general consensus was that group exercise was associated with higher reported quality of life and improved adherence to an exercise program compared to exercising solo. During my clinical education I had the privilege of learning how to apply physical therapy principles and techniques into exercise classes at the American Parkinson's Disease Association of Greater St. Louis.
I absolutely adore teaching, and it is my hope that everyone finds their mode of exercise that inspires them! Maybe group exercise will be your passion, too! Outside of teaching for the APDA, I enjoy swing dancing, attending live music events, spending time outside, thrifting, and trying new plant-based recipes.