Monthly webinar program held the second Wednesday of the month, 12:00pm ET
Register to receive Zoom log in information.
Each program will be led by an expert community professional to provide education and local resources for those impacted by Parkinson's disease.
June-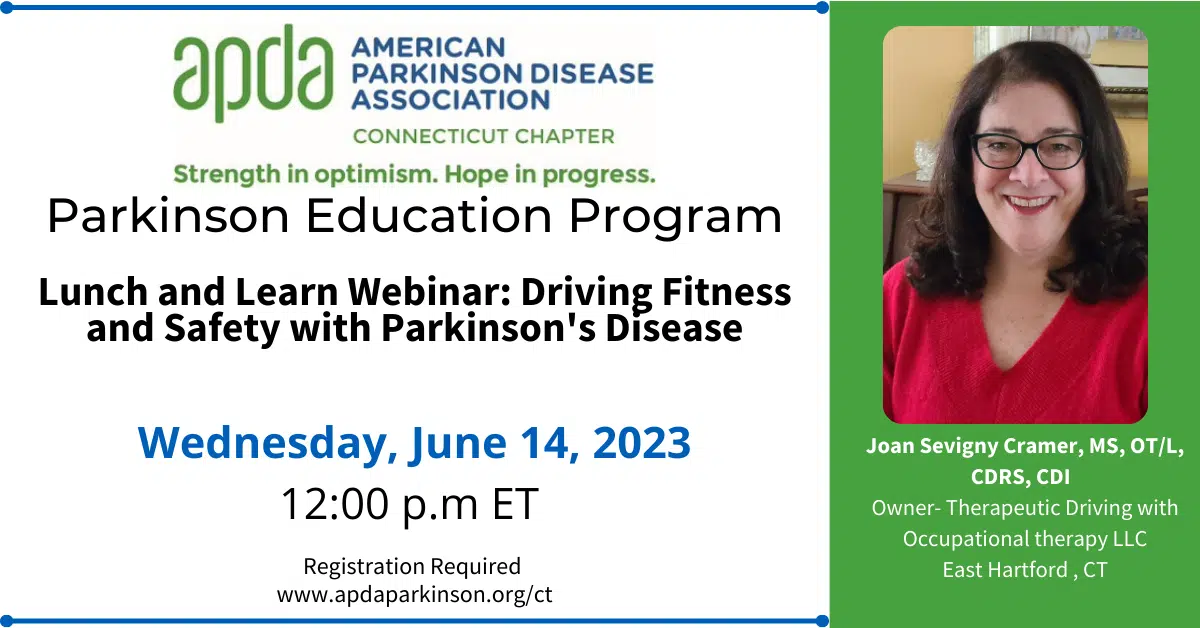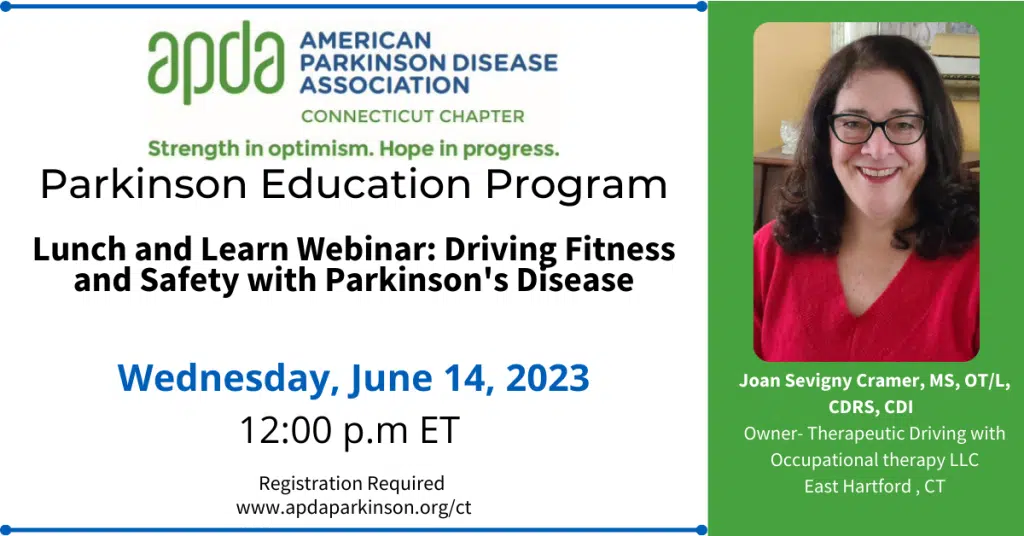 Driving Fitness and Safety with Parkinson's Disease
Every person with the diagnosis of Parkinson's Disease will experience unique challenges which may or may not influence fitness to drive. The progression of the disease will vary as well so there is not a formula as to when driving becomes a concern. There are, however, ways to attend to the skills needed to safely operate a motor vehicle.
We will discuss the following:
Define the Role of Driving Rehabilitation for those with Parkinson's Disease
Identifying the skills used for safe operation of a motor vehicle
Review common challenges associated with PD
Strategies for ensuring safety behind the wheel
Joan Sevigny Cramer has been practicing Occupational Therapy for over 30 years and is a Certified Driving Rehabilitation Specialist.
---
July-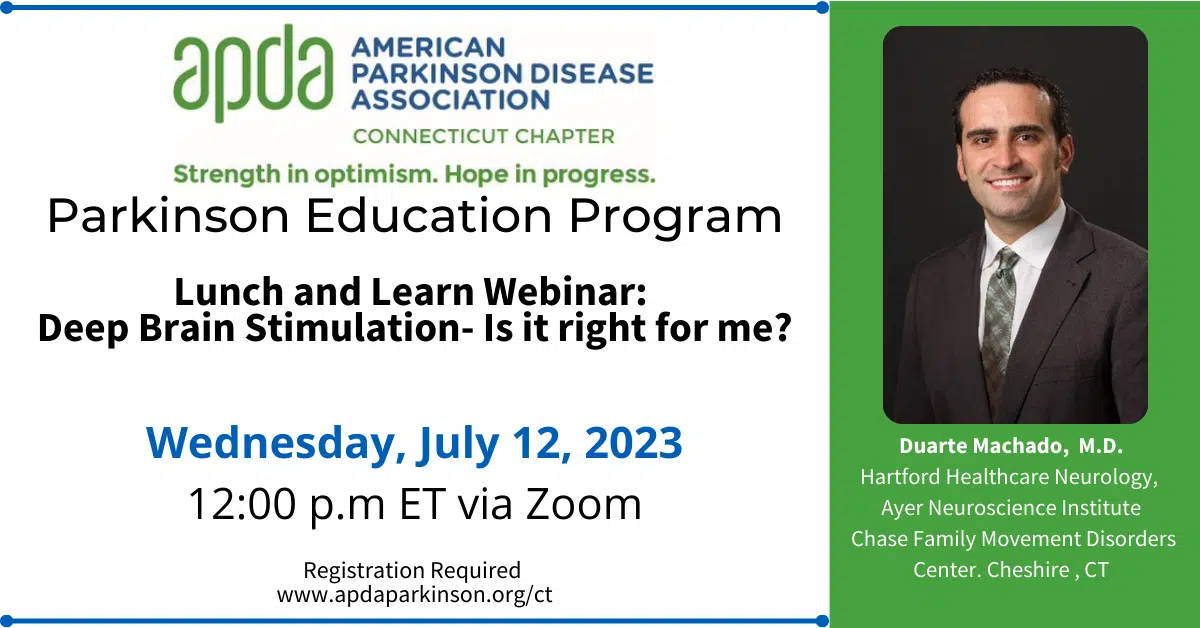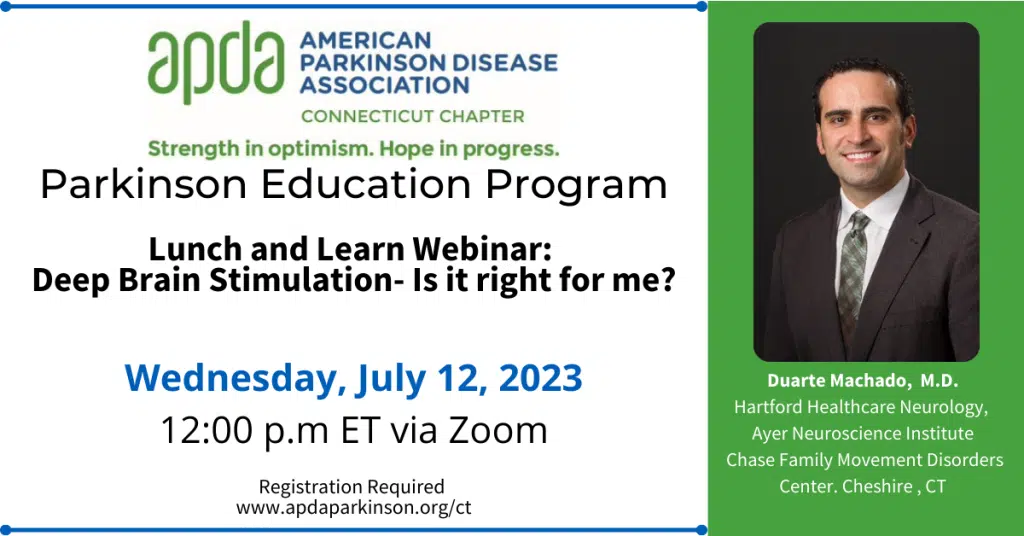 Deep Brain Stimulation- Is it right for me?
Dr. Duarte Machado M.D. will share his expertise in what Deep brain stimulation is, evaluating if DBS is right for you, and follow up care post DBS surgery- and what you can expect should you decide to pursue DBS as a way to manage Parkinson's disease motor symptoms.