Monthly webinar program held the second Wednesday of the month, 12:00pm ET
Register to receive Zoom log in information.
Each program will be led by an expert community professional to provide education and local resources for those impacted by Parkinson's disease.
---
August-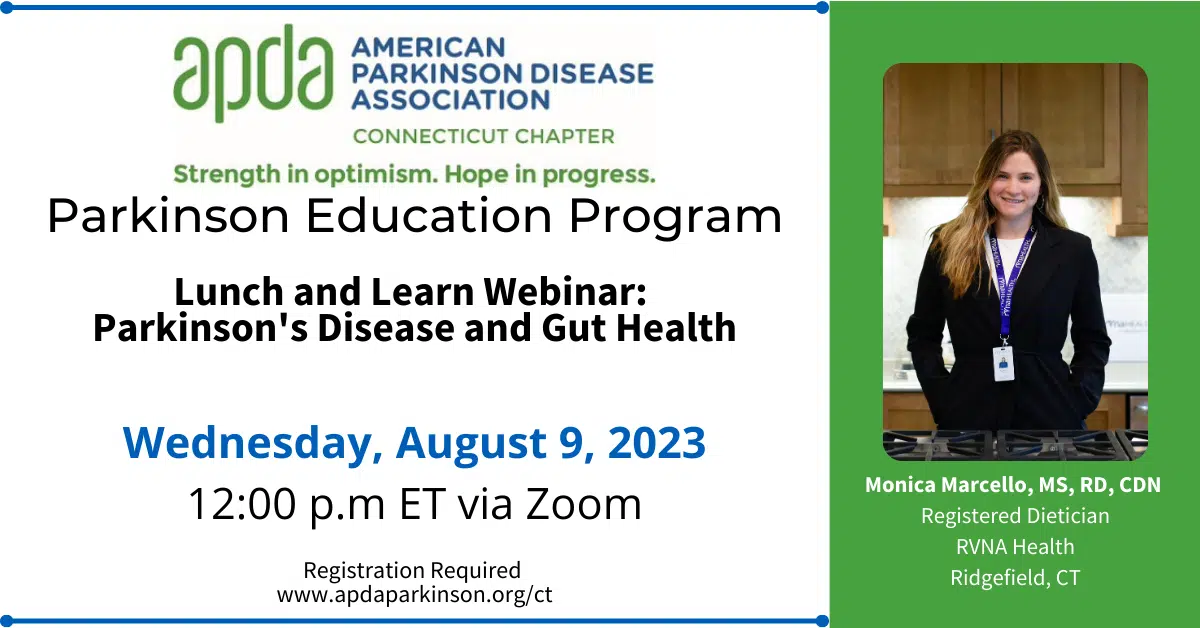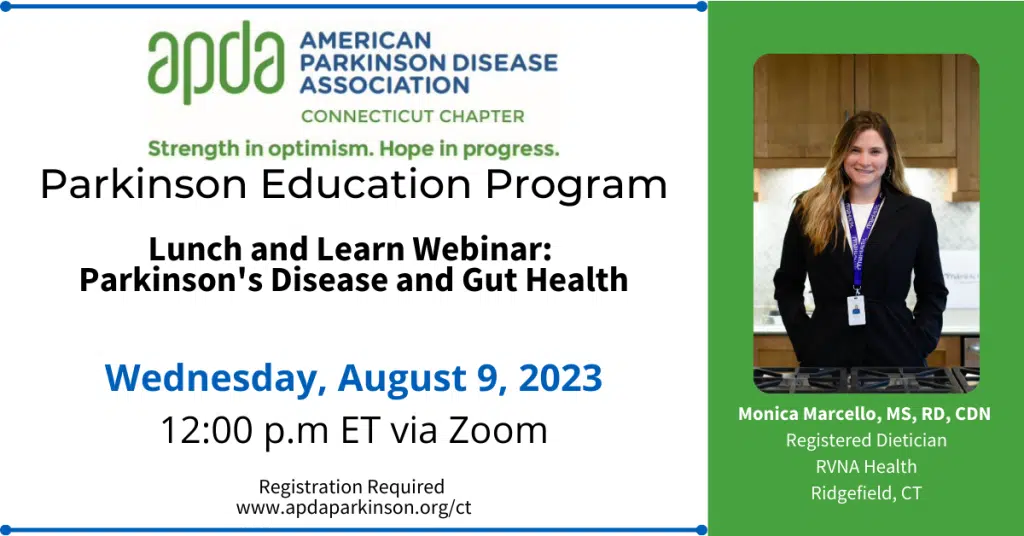 Join us for an engaging presentation by RVNAhealth's dietitian, Monica Marcello, where we explore the fascinating link between Parkinson's disease (PD) and gut health. Discover how PD can potentially contribute to gut conditions and learn practical strategies to optimize your gut health. Explore the role of diet and lifestyle choices in decreasing the risks associated with PD. Gain valuable insights and tips that can empower you to make positive changes and improve your overall well-being. Don't miss out on this informative session that could transform your understanding of PD and its impact on gut health.
---