Parkinson's Disease in the Young
Living With Young Onset Parkinson's Disease
by Michael Rezak, MD, PhD
It is difficult to receive the diagnosis of Parkinson's disease (PD) at any age, but to develop this chronic, neurodegenerative disease at a younger age is particularly challenging. People with young onset Parkinson's disease tend to have special concerns because they are dealing with the disease at a younger age and for a potentially longer period of time. Challenges for young people may include financial planning, making career adjustments and meeting family and parenting responsibilities.
Counseling and other forms of Parkinson's support
Those with young onset PD are often just beginning families and may have children who are of school age. This is typically the time of life when family activities begin and financial growth occurs. The stress of dealing with a chronic disease is difficult and can take its toll on intrafamilial relationships. Add to this the depression, anxiety and sexual dysfunction that can accompany PD and it's no wonder that PD can lead to a chaotic family situation. As such, it is very important that young people pay special attention to the effects of PD on the family. Counseling may be required in order to preserve the family unit. The need to remain open to psychological counseling should be kept in mind, since timely intervention may be the key to preventing a disastrous outcome for the family.
Counseling regarding long term financial planning is also essential for the younger patient with a slowly progressive, chronic disease. The need to
financially provide for the daily requirements of a young family at a time when it is most needed is a major stress for the patient and spouse. Considering the reservation of funds specifically for future goals needs to be addressed (e.g., college tuition etc). The high cost of medical care over the long term also requires planning to optimize insurance benefits and be aware of the resources and options that are available, such as HMO, VA benefits, workmen's compensation, and social security disability. Finding reputable professionals such as insurance agents and financial planners with whom you can discuss these issues may certainly relieve much anxiety.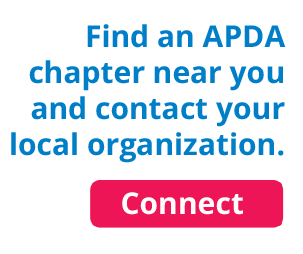 Using levodopa to treat young onset Parkinson's
The medical management of the young onset Parkinson's patient requires an understanding of the significantly greater tendency of this group to develop dyskinesias (most commonly called dystonia) and motor fluctuations when taking levodopa. It is interesting to note that unlike the older onset PD patient, dystonic contractions of a focal area of the body (commonly the foot) may actually be the presenting complaint of the young person with Parkinson's. It therefore becomes mandatory to employ all levodopa sparing strategies at our disposal when attempting to treat symptoms in the young PD patient. This includes the use of anticholinergics, amantadine and substantial use of the dopamine receptor agonists for more potent, symptomatic treatment. Often these drugs are used in combination. Nevertheless, Levodopa is our most efficacious drug in all PD patients and should be used at the lowest doses possible at the appropriate time (i.e., when an inadequate response is obtained with the use of other medications and/or side effects are encountered at doses necessary to achieve a desirable response). It is in the patient's best interest to seek a physician who has an understanding of the unique requirements of the young PD patient. This will allow long term control of symptoms and thus maximize functional independence.
Those affected by PD at younger ages comprise a special group. When attention is paid to the many important issues that may arise over the years of living with this disease, long term psychological and medical health can be maximized.
Dr. Rezak is the Medical Director of the APDA National Young Onset Center as well as the Director of the Movement Disorders Center and Co-Director of the Deep Brain Stimulation Program of the Neurosciences Institute at Central DuPage Hospital in Winfield, IL. Dr. Rezak is also on the Speaker's Bureau for Allergan, Novartis, Medtronic, Teva, and GlaxoSmithKline.
---
APDA helps thousands of people each year who live with the burden of Parkinson's Disease—and we depend on the generosity of donors like you.
If you'd like to lend a helping hand, join our cause and donate today.