Bryan Hill: Living with Young Onset Parkinson's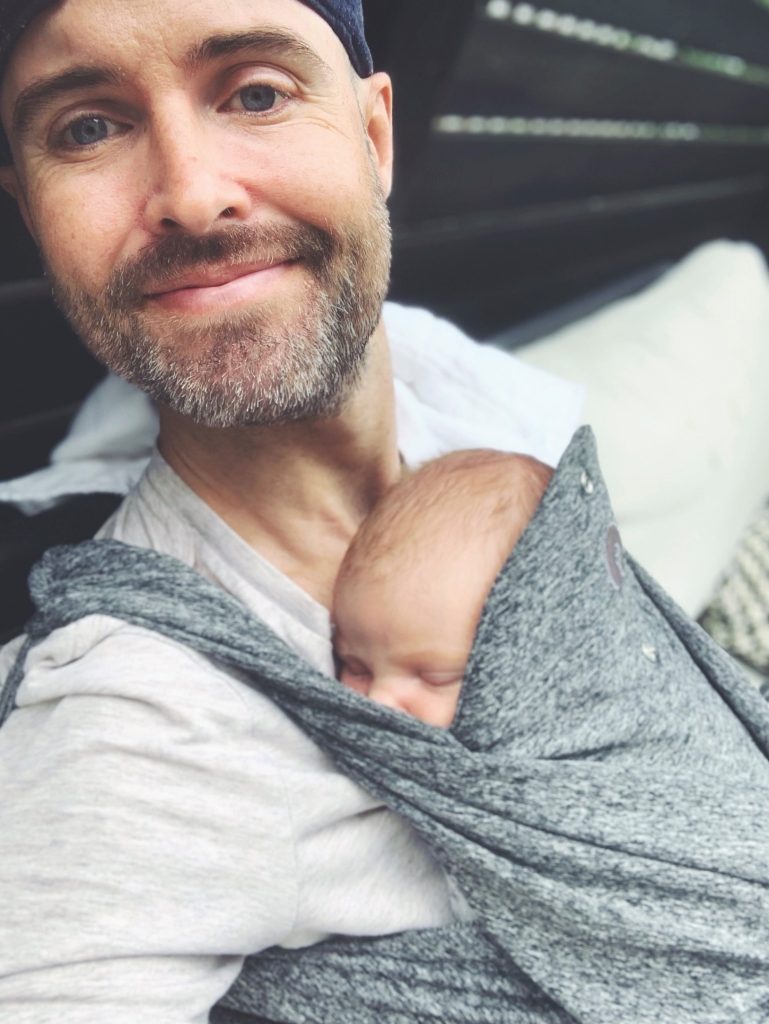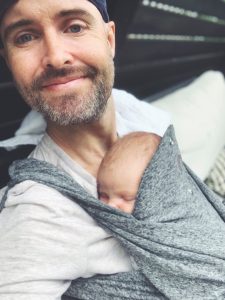 Parkinson's disease (PD) is often thought of as an older person's disease. But did you know that people in their 30s and 40s can also be diagnosed? It's called Young or Early Onset Parkinson's disease (YOPD or EOPD) and to raise awareness and shed light on the perspective of someone living with YOPD, we spoke with Bryan Hill.
Bryan is a 35-year-old nurse, rock climber, husband, and new father to a four-month-old baby boy. He is also someone who is living with YOPD. YOPD is defined as Parkinson's that is diagnosed before the age of 50 and includes about 10% of people living with PD. Younger people will experience the disease differently than those who are diagnosed older, in part due to their different life circumstances. Employment, new relationships, and parenthood add particular challenges that those who are diagnosed older may not have to navigate. When and how to disclose the diagnosis is also of particular concern.
Recently, Bryan graciously sat down with me over Zoom to share his story about living life with YOPD.
Tell us about when you were diagnosed with Parkinson's:
So let me start at the very beginning of the story. My mom had early onset Parkinson's. She was diagnosed very young, when she was 23. This meant that when I was growing up, Parkinson's was always a part of our lives. And it was always in the back of my mind – is there a genetic component to this? Am I also going to get Parkinson's?
When I was 31 and my wife and I were dating, she noticed that my left side was moving slower than my right and that I had a quiver in my lip. She asked me to get checked out. As a nurse, of course, I put it off for as long as possible.
I put off dealing with it for about a year and then right before we got married, about two months before our wedding, I got the diagnosis.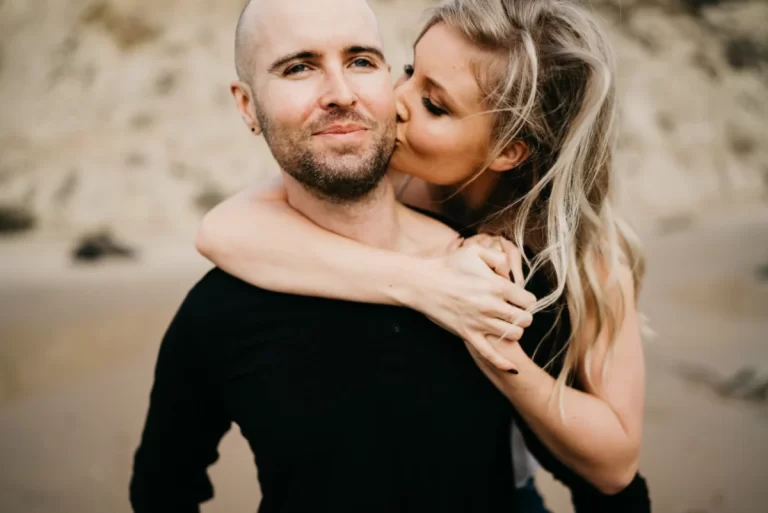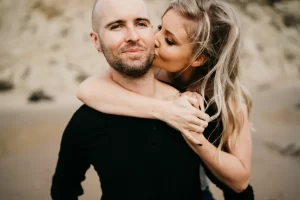 In the back of my mind, I think I knew all along what was going on. But avoidance and denial will take you a long way!
Before our wedding, we talked about Parkinson's disease a lot. My wife and I have excellent communication – that is the foundation of our relationship. We had deep and heavy conversations about the reality of situation and about the hopes, dreams and expectations that may not happen for us.
We decided, obviously, to stay together and pursue this journey as a team.
We did not tell anyone for about a year. After a year, we told our close family. And then it was about another one to two years until I publicly disclosed. That I did very recently.
How has it been taking care of a newborn when you have motor symptoms of PD?
My wife had a long and difficult labor. The stress of that coupled with not getting any sleep made my symptoms a lot worse, so leaving the hospital, I was a wreck. But since then, things have been great. Our son is four months old, and I am on paternity leave now. My wife and I divvy up the tasks. At night, when I am OFF, my wife takes care of things. But at 6 AM every morning. I'm ON and I take the morning shift! While I'm waiting for my medication to kick in, I try to avoid certain parenting tasks. I go back to work next month.
You are a rapid response nurse, which puts you in a lot of high intensity situations. How has your job been since diagnosis?
I was a rapid response nurse, but as my symptoms got more pronounced, I decided to shift away from that type of nursing. I just got a new position as a post-heart transplant nurse coordinator, so when I start working again after paternity leave, I will go back to a new job.
I have not been back to work since I publicly disclosed my diagnosis, so that will be a new experience.
What is your daily life like with PD?
My daily life is a little less spontaneous now due to timing of medications with activities. Every morning I wake up and schedule my day around ON and OFF times. So many factors contribute to how my body is functioning; sleep, stress, meals, intensity of exercise and so on. It's an evolving, moving target. Attitude, perspective, and the ability to laugh go a long way. Yes, my body is changing, and Parkinson's presents challenges at times. It's not that my body is becoming unable to perform certain things. Rather I just have to find new ways to perform certain functions.
What symptoms do you currently deal with ?
My main symptoms are stiffness and slow movement. Then dyskinesia from the medication.
How do you incorporate exercise into your life?
I have always been a rock climber and I am physically active. Exercise is medicine for my body. Everyday I'm moving in some way or another. My training routine is pretty intense. I'm working with Jimmy Choi to potentially compete on American Ninja Warrior.
What has your experience been since you disclosed that you have Parkinson's disease to your colleagues and friends?
The support has been phenomenal, and it has been incredibly heartwarming for me to see. I didn't anticipate feeling this amount of love and a part of me regrets not telling people sooner.
If you think about other people's situations – if they were to come to you with this kind of problem, you would greet them with compassion and love, but when it is yourself, it is hard to give yourself that grace.
The amount of brain energy and time that I spent on hiding symptoms was enormous and added a huge amount of stress to my life. Once I told everyone, I had a tremendous sense of relief.
Have you sought out other people who have YOPD to find support?
Since I just went public with my diagnosis, I haven't done a lot of this yet. I have connected with a few people and hope to do this more.
What do you want people who have YOPD to know?
You are not alone. YOPD creates a lot of unique challenges, and most people will not understand what we are going through, but you are not alone.
You are a health care provider, and now you are in the role of receiving health care. How have you found that?
If I didn't have any knowledge of health care or medications, I would be drowning right now. It is extremely difficult to navigate being on the receiving side of health care, even for me who has a pretty solid understanding of how things work. I have that unique perspective and I can say that I am not impressed with how cumbersome our health care system is.
Do you engage with your doctor on decisions about your treatment plan?
Yes. I take a little bit more initiative with my medications than most. I track my medications, symptoms, food intake, and level of dyskinesias in a chart. That way, I know what is going on with my Parkinson's to the best of my abilities.
Tips and Takeaways
Parkinson's disease is not just a disease for "old" people. If you are noticing any symptoms or have concerns, be sure to discuss these with your doctor
Young Onset Parkinson's Disease presents a set of unique challenges including parenting, dating, and employment factors that older people may not need to contend with
If you are diagnosed with YOPD, it is important to know that you are not alone and there are resources for you
APDA can be a great resource to connect with others who may be in a similar situation to you. Check our Community page to see if there are resources near you.