Symptoms of Parkinson's Disease
You may be surprised to learn that early onset Parkinson's disease has a wide range of symptoms, many of which can be challenging to understand, especially in the younger people.

Most people, when they think about the symptoms of Parkinson's disease, envision an older person with a tremor who walks in a slow or rigid manner. While in many ways this paints a fairly accurate picture, there are actually a very wide range of motor symptoms and non-motor symptoms not as readily associated with Parkinson's disease. Many of these symptoms can also be caused by other medical conditions, sometimes making diagnosis difficult.
WHAT IS YOUNG ONSET PARKINSON'S DISEASE (YOPD)?
When someone who is 21-50 years old receives a diagnosis of Parkinson's disease, it is referred to as young onset Parkinson's disease, or early onset Parkinson's. Although most symptoms are the same at whatever age PD develops, managing the disease can be particularly challenging for a younger person and the person's family medically, psychologically and socially.
In general, young people tend to have a smoother course of the illness. Overall, the rate of the disease's progression is usually much slower in younger than older people, which may be due in part to the fact that younger people tend to have fewer general health problems. Associated problems such as memory loss, confusion and balance difficulties also tend to be less frequent in young people with the disease. However, young people often have more involuntary movement problems due to the most commonly prescribed PD medication, levodopa. For this reason, young onset patients are usually treated initially with alternatives to levodopa.
It is not unusual for younger people to notice some of the non-motor Parkinson's symptoms first, before some of the more well-known motor symptoms manifest. Especially for younger people, diagnosis confirmation may take time and can require a series of appointments with the same or different doctors and specialists.
Currently, there are no tests available that can confirm a diagnosis of Parkinson's disease. This section provides brief descriptions of Parkinson's disease symptoms for your information only, but should not be used as a diagnostic tool. If your symptoms cause you to suspect Parkinson's disease, consult with a neurologist or movement disorders specialist. If you need assistance finding a movement disorders specialist in your area, please contact us.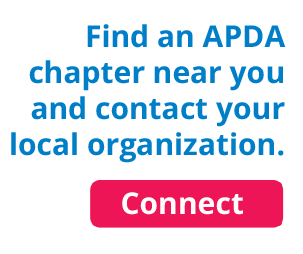 Beyond the symptoms of Parkinson's there are many aspects of the disease to understand. You can begin educating yourself on our What You Should Know page.
A brief overview of Parkinson's disease (PD) and young onset Parkinson's disease (YOPD) provided for the newly diagnosed and their family members in an easy to understand question and answer format.
There are many potential motor symptoms that may manifest as a result of Parkinson's disease; the most widely recognized signs include tremor, bradykinesia (slowness), rigidity, and balance problems.
Non-motor symptoms are quite common in Parkinson's disease and affect the way you think, feel, and behave.
Depression can be an early indicator of the disease and is treatable with medication.
Difficulty sleeping, REM behavior disorder, restless leg syndrome as well as secondary symptoms due to inadequate sleep can be caused by Parkinson's medications as well as the illness itself.
Sometimes young onset Parkinson's disease may impact a person's memory as well as the ability to retain and/or process information.
Rarely, PD medications may lead to impulse control disorder, which can manifest as excessive shopping, gambling, hyper-sexuality or binge eating behaviors.