The American Parkinson Disease Association Chapter of Minnesota provides:
A telephone helpline
Counseling and advocacy
Referrals to community resources
Collaboration with community support groups statewide
Handbooks and booklets about the disease
A book and video lending library
Newsletters and website announcements
Community education for healthcare professionals and families affected by Parkinson's disease.


---
Who we serve
The APDA Minnesota Chapter provides information to individuals who have Parkinson's disease, their families, caregivers, allied health professionals, and anyone interested in learning more about how to live well with Parkinson's disease.
Events, classes and resources:
Call Anthony Tolefree at 651-706-1739
Meet Our Medical Director and Staff
Dr. Eleanor Orehek, Medical Director
I have been caring for patients with Parkinson's Disease since 2009 when I started neurology residency at Boston University. I am happy to have been able to return here to my home state of Minnesota to continue in this care. It was during a residency in Boston that I found an interest and passion for, not only the medical aspects of the disease but the human side of treating people with Parkinson's Disease. Working with patients and their families, learning patients' stories, and coming up with a care plan that addresses their individual needs is what motivates and inspires me. What you start to realize as a physician is that there's a limit to what you can do during the clinic visits. How that care plan is implemented largely depends on the patient themselves, and other people in their care network, the caregivers, therapists, support groups, as well as access to good information and ways to exercise. I am thrilled to be involved with an organization like the APDA that aims to help fill in these gaps for patients and their families and works with communities on awareness and education.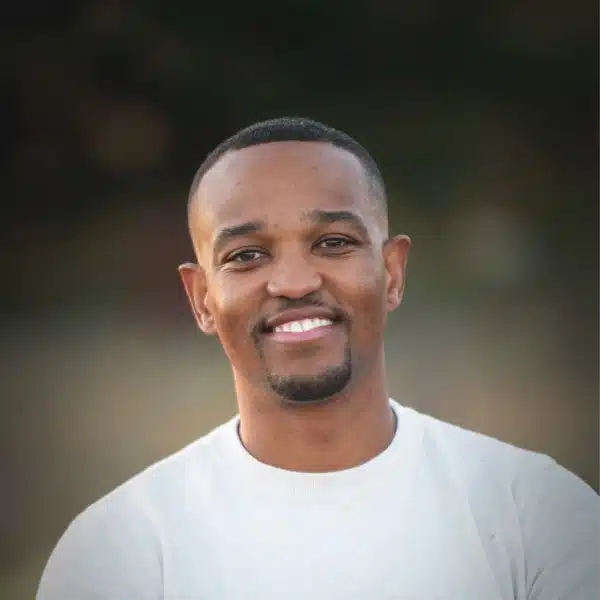 Anthony Tolefree, MPH
Program Director
I have over a decade of experience in neurorehabilitation and neurological research working with individuals and families of all ages and backgrounds who have been impacted by neurological disorders. My bachelors in Kinesiology (Concordia University – St. Paul) served me well in an outpatient clinical setting where I worked with individuals while focusing on evidence-based interventions. This rehabilitation modality was a person-centered approach based on wellness, human movement and performance improvement regarding the individual's neurological disease or disorder. My master's degree in public health (Concordia University – Nebraska) has given me the expertise and experience to positively promote and protect the health of all people within Minnesota's unique community. I have a passion for promoting education and resources for those that are impacted by Parkinson's Disease by focusing on community engagement, awareness, and personal wellbeing to improve the quality of life of all. Contact Tony if you or a loved one has questions about Parkinson's Disease, or if you want to learn about events, classes, and other resources that are available to you.
STAY CONNECTED!
Join our email and/or mailing list for the latest information about Parkinson's news, events and resources in your community.