New Parkinson's Disease Treatments in the Pipeline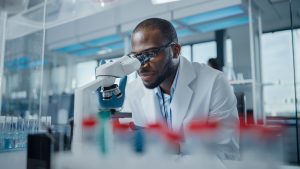 The pipeline for new Parkinson's disease (PD) medications is very crowded, with multiple new medications in various stages of research development that are targeting neuroprotection, as well as motor and non-motor symptoms. In several past blogs we have reviewed many strategies currently being tested for PD, which you can review below:
Thankfully, the PD research landscape is always changing with new treatments and opportunities being explored, so there are now some additional potential compounds that are in clinical trials for PD we want to tell you about along with why researchers think that they might be beneficial. You can read more about each of the clinical trials mentioned below by following the links provided. You will find these and many other PD trials listed on clinicaltrials.gov, a database of all the clinical trials for all diseases worldwide.
New Parkinson's Medication on the Horizon
There are so many potential medications that are being researched that it is hard, even for scientists and physicians who study Parkinson's disease, to know about all of them. Thankfully Dr. Kevin McFarthing, a former biochemist and person with Parkinson's, has created The Parkinson's Hope List — a collation of all the compounds that are being explored as new therapies for PD at all stages of the research pipeline and is updated frequently. It is an excellent source of information for those interested in the current state of PD research focused on new potential treatments. APDA was privileged to recently host Dr. McFarthing as a special guest on our broadcast entitled Dr. Gilbert Hosts: Taking Research From the Lab to our Lives.
As a review, below are the main treatment strategies that researchers are focused on:
Targeting abnormal alpha-synuclein aggregation which is thought to play a key role in degeneration of nerve cells in PD
Decreasing inflammation in the brain that could contribute to PD pathology
Improving function of the mitochondria – the energy-producing element of the nerve cell – to support the health of the neurons
Increasing the activity of the nerve cell's lysosomal or garbage disposal system to enhance destruction of cellular debris that could damage the cell
Decreasing activity of the proteins LRRK2 or c-Abl to decrease neurodegeneration
Increasing neurotrophic factors to enhance nerve survival
Here are some additional compounds that have shown promise in the treatment of PD and are currently in clinical trials:
Tips and Takeaways
The scientific community remains focused on finding new treatments for Parkinson's disease and the continual addition of new compounds being studied and developed is exciting news for the PD community.
In addition to those mentioned above, you can read about a number of other strategies currently being studied in our prior blogs which you can access here and here.
APDA funds cutting-edge pre-clinical work which is vital for discovering the compounds that can be tested in clinical trials. Check out what we fund.