Every year the International Parkinson and Movement Disorder Society (MDS) holds a conference and every year APDA is there, learning about the newest research and sharing our resources with the wider PD community. The MDS Congress is the preeminent gathering of medical professionals from around the world who are dedicated to Parkinson's disease (PD) and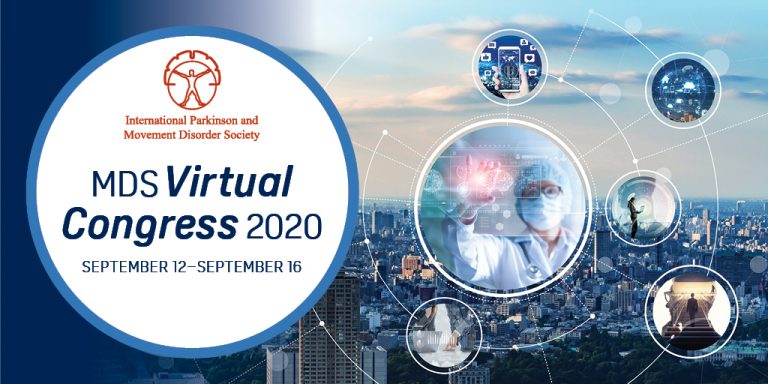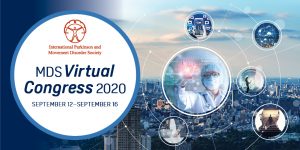 other movement disorders.  So much fascinating information is shared at the Congress that each year we report back to our readers about what we have learned. You can read our recaps from 2018 and 2019 to learn more.
This year the world has been turned upside down due to the COVID-19 pandemic, and an international conference that typically brings together thousands of people from dozens of countries around the world, was not possible. And much like many other in-person gatherings, this one went virtual.  It was a great accomplishment to conduct such a massive meeting on a virtual platform, and it was very exciting to be a participant in that inaugural event.
The event consisted of scientific talks as well as abstracts, or brief reports of new research.
Highlights from the Research Presented
Here are my highlights from the research abstracts presented at the first-ever MDS Virtual Congress 2020 along with a comment about why each project is important. It was interesting to see several COVID-19-related research projects presented.
Neurological manifestations of COVID-19 in Parkinson's disease (Agarwal, P. et al)
The abstract reported neurologic manifestations in seven patients with Parkinson's disease (PD) and COVID-19. Among this cohort, it was common to present with neurologic symptoms such as increased confusion. One patient presented with falls and worsening of tremor, which was initially attributed to progression of PD. Two of the patients died and five recovered to their baseline.
Take home message: It is important to recognize neurological manifestations of COVID-19 in PD patients in order to correctly identify and treat COVID-19 in this population. (Learn more about research related to the intersection of PD and COVID-19.)
Utility of deep brain stimulation remote programming for Parkinson's disease during the COVID-19 outbreak (Zhang C. et al)
SceneRay, a medical device company based in China developed a deep brain stimulation (DBS) system that enables remote programming. The system allows the physician to change the DBS parameters of an individual's device from a remote location. This technology is not available yet in the US. This abstract described the experience of practitioners using this technology in six centers in China both before and during the COVID-19 pandemic.
Take home message: Physician adjustment of DBS parameters remotely is available in some parts of the world (and hopefully will be available in the US in the future). Because of its convenience, it can be very helpful for patients who might have trouble getting to the doctor in person, especially during the COVID-19 pandemic.
UCB0599 transition to the clinic: An orally available brain-penetrant inhibitor of alpha-synuclein misfolding in Phase I development for Parkinson's disease (Smit JW at al)
As explained in a recent blog, targeting of misfolded alpha-synuclein is one of the prime targets for potential new PD drugs. This abstract presented data from a Phase I clinical trial of a small molecule that is taken orally. The molecule binds alpha-synuclein with the aim of preventing the initial misfolding steps of alpha-synuclein. The trial demonstrated that the medication successfully entered the brain and that it was tolerated well by healthy controls as well as by people with PD.
Take home message: UCB0599 is a potential new molecule that can be used to prevent the accumulation of misfolded alpha-synuclein and possibly slow PD progression. Larger clinical trials are necessary to determine its efficacy in slowing PD progression. This is particularly exciting because there is currently no medication available that slows the progression of PD although many potential medications are in the research pipeline.
Effects of nabilone on non-motor symptoms of Parkinson's disease: A randomized placebo-controlled study (The NMS-Nab Study) (Pabell, M et al)
Nabilone is a synthetic cannabinoid (a chemical found in the cannabis plant). This study investigated the effects of nabilone on MDS-UPDRS Part 1, a validated questionnaire which probes various non-motor symptoms of PD. The study found that those taking nabilone had better scores on the non-motor questionnaire than those who did not, with the non-motor symptoms of anxiety and sleep driving the improvement.
Take home message: Cannabinoids may be helpful in improving non-motor symptoms of PD such as anxiety and sleep.
Remote video-based research visits in a Phase 3 clinical trial in Parkinson's disease (Tarolli et al)
Even before COVID-19 forced us to re-imagine many aspects of life, video-based research visits were incorporated into clinical trials. Video research visits in which clinical assessments are conducted via video, confer many benefits as compared to in-person visits. Most importantly, it allows for the inclusion of people who do not have easy access to a clinical trial center. This abstract demonstrated the efficacy of video-based clinical trial visits in the STEADY-PD II trial which studied the disease modifying effects of the blood pressure medication isradipine, opening up the possibility that trials in the future will utilize this type of visit more regularly.
Take home message: Remote video-based research visits are feasible and reliable and have the potential of improving patient recruitment and retention in clinical trials.
We certainly hope that next year's Congress MDS will be able to take place in person! But until that can safely happen, virtual conferences are a great substitute. You can also be part of this phenomenon and learn about PD by checking out some of APDA's virtual educational conferences designed for people with PD and their care partners. An example is APDA's Midwest Congress day one and day two. Topics covered include: What's New in Research, Sleep and Fatigue, Medical Marijuana and PD, and Cognitive Changes in PD. We hope you learn a lot and enjoy the power of virtual programming!
Tips & Takeaways
The Movement Disorders Society Congress is a yearly meeting that allows clinicians and researchers to learn and exchange ideas. This year's event took place virtually and APDA was there.
Each of the studies mentioned above is helping to uncover important aspects of the disease that could lead us to better treatments and eventually a cure.
Virtual conferences can be a great way to get the information you need in a convenient and safe way. Keep an eye out for APDA-hosted conferences and events.