The Power of Education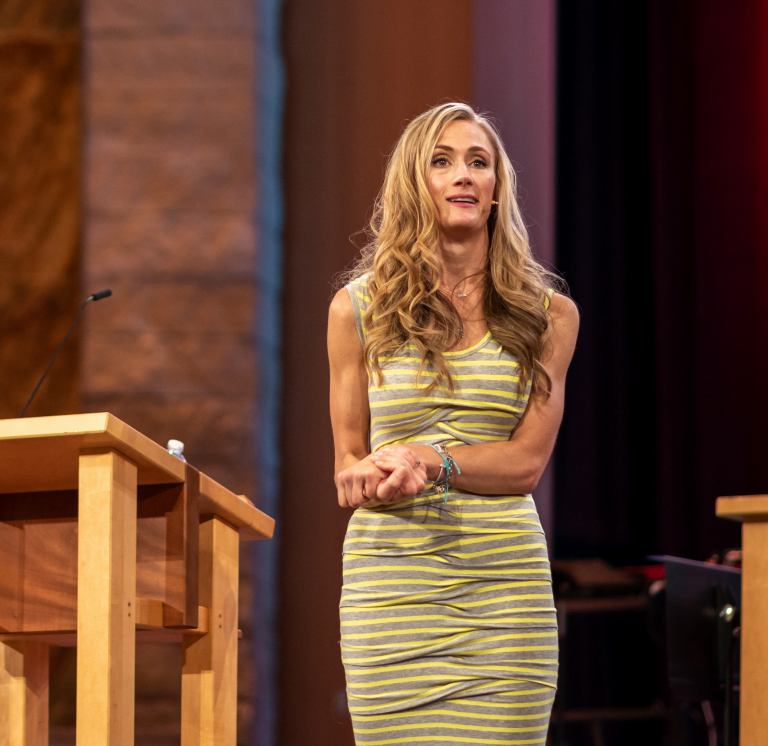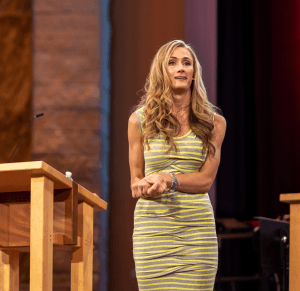 One of the most fulfilling aspects of my job is attending and presenting at APDA Educational symposiums across the country. These symposia are designed for people with Parkinson's disease (PD) and their care partners to learn about the disease itself, to explore ways of improving quality of life with PD, to hear about the latest in PD research and treatments, and to be encouraged by the PD community to take on new challenges. On June 14, 2019, I attended the Annual APDA Iowa Parkinson's Disease Conference, a day full of valuable information, as well as inspirational messages, including an exceptionally motivating talk by the keynote speaker, Allison Toepperwein, American Ninja Warrior contestant and PD advocate who was also a participant in our recent Look Closer public service announcement.
There are many in the PD community who are deeply invested in educating themselves about PD. There are many others who are not as aware of all the available opportunities for PD education. If you have found this blog article on the internet and are reading it, you likely are already a believer in the power of PD education. I would encourage you to not only continue your quest to learn more about PD, but to spread the word to anyone you know who has a connection with PD about the importance of PD education.
Reasons to educate yourself about Parkinson's disease
Education is essential to living life to the fullest with PD.
You become a more effective partner with your physician in your own care. For example, if you know more about the symptoms of PD, you know what aspects of your experience to discuss with your PD doctor. If you understand the basics of the available PD medications, you can better discuss with your doctor their effects on your symptoms and their side effects.
You can acquaint yourself with clinical trials that you may be eligible to join. Even if you are not eligible to join, knowing about the ongoing clinical trials can be a source of hope concerning the possibility of new treatments in the future.
You may learn about newly-available treatments that may be worth discussing with your doctor. There have been six new medications for PD symptoms that have been approved by the FDA since 2015. Keeping up with these developments can help you and your doctor to stay on top of all that is new.
You encounter tips about living your best life with PD which may be very effective in improving your quality of life, for not only you, but your care partner as well.
You can learn about the power of physical, mental and social activity.
You are taught practical strategies for coping with advanced PD symptoms in yourself or in your loved one.
By knowing more about PD and its treatments, you gain a sense of both empowerment and control over a disease that often robs people of these vital human needs.
---
APDA is here to provide Parkinson's education
APDA is deeply committed to providing PD education to all those with PD via multiple avenues. Here are a number of ways that APDA can help educate you about PD:
Attend an educational symposium. At a live event you can interact with the speakers, ask questions, and listen to talks on a variety of topics. You will also likely meet co-participants who are on a similar quest for knowledge about their condition and with whom you may have common ground.
Obtain written materials on topics of interest related to PD. You can find these at your local APDA Chapter or APDA Information & Referral Center. Search here for an APDA center near you. If there is no APDA center in your area, you can still obtain these free written materials by downloading them from our website or by requesting to have them mailed to you.
There is a lot of unsubstantiated information on the web, so choose sites hosted by academic medical centers or reputable PD organizations such as APDA.
Attend a webinar. APDA's next live webinar is coming up on July 10, entitled "Spotlight on Parkinson's Disease: Getting Motivated to Move" (an incredible session about how to incorporate exercise into your life with PD). By participating in the live webinar, you'll have an opportunity to submit questions via the web and hear the concerns of others who are participating. There are also many past webinars archived for viewing at any time. We encourage you to take advantage of these more in-depth discussions of various PD-related topics.
If you are a first responder or a fitness professional, you can benefit from one of two special online training courses that APDA designed and which are hosted on the APDA website. These courses teach the basics of PD to these two groups of professionals, enabling them to better serve the PD community.
Education is a life-long process. In no discipline is this more evident than in modern medicine which develops and evolves on a daily basis. Therefore, if you learn something about PD today, please keep coming back for more as knowledge and understanding of PD, along with current research and treatment options continually expands.
Tips and Takeaways
Educating yourself about PD is a powerful way to feel more in control of your condition and helps you partner more effectively with your doctor.
Having a better understanding of PD and learning about the things you can do to improve your health, combat your symptoms, and improve communication with your doctor can help you live a better and happier life.
Turn to APDA for a variety of high-quality, credible PD education options including live educational symposia, live and archived webinars, free written materials, web-based information and courses, and more. Contact the APDA Chapter or APDA I&R Center near you, or call our toll-free helpline at 800-223-2732.
Education is a continuous process since our understanding of PD is constantly evolving. Be proactive and make the effort to stay up to date on the latest information about your disease.