GUEST BLOG: Alpha-synuclein – then and now, with Dr. Alice Lazzarini
This week, A Closer Look has a treat – a special guest blog from renowned Parkinson's researcher, Alice Lazzarini, PhD, who was one of the scientists who was at the forefront of discovering the connection between Parkinson's disease (PD) and α-synuclein, now known to be the major component of the Lewy body. The history of APDA's role in the exploration of the genetics of PD was chronicled in a prior blog.
A New Therapeutic Target for Parkinson's Disease
By Dr. Alice Lazzarini
In the epilogue of my book, Both Sides Now: A Journey From Researcher to Patient, I describe being at a 1996 meeting of our Neurology department at the now Rutgers Robert Wood Johnson Medical School. I had just learned that Science had accepted my team's paper locating PARK1, the first Parkinson disease (PD)-causing mutation, on the long arm of chromosome 4. (The following year, in 1997, we would publish the paper that showed that PARK1 was the protein α-synuclein).
Giddy with the prospect of proving a genetic etiology to PD, I uncharacteristically engaged senior faculty member Bill Nicklas in a nature/nurture debate. I insisted that PD was a result of the influence of nature – a person's genetic makeup – and summarily dismissed Bill's theory, that nurture – factors in the person's environment – was responsible for damage to mitochondria, the energy-producing structures of the nerve cells.
Nature, Nurture, or Both
By 2014 when I published Both Sides Now, the scientific community had begun to see the merger of these two views. PD is now thought to likely be caused by a combination of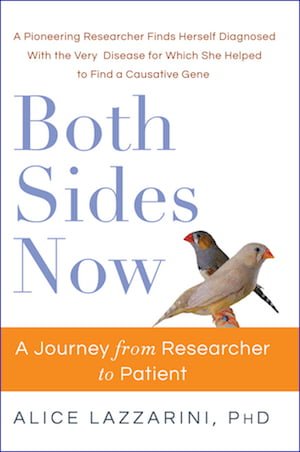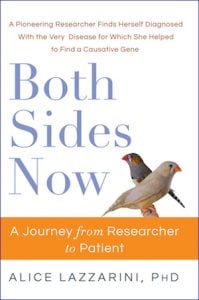 environmental and genetic factors, and both may cause damage to the mitochondria. I suggested this theory in my book and now, a team out of the Scripps Research Institute in Florida has published a paper clarifying the exact mechanism of this toxicity, and the critical role that is played by the protein, tau.
"And you were the first to report a PD-tau association!" wrote my colleague Larry Golbe, MD, when I sent him the Scripps paper.
Tau plays a role transporting nutrients through nerve cells and is a key protein in the development of Alzheimer's disease (AD). In 1996, I had been thinking of the commonalities between several late-onset neurodegenerative disorders and decided it was worth looking at our laboratory's well-documented PD samples for a genetic link to tau. With support from APDA, this resulted in an abstract first reporting a significant association of tau with PD. Not long thereafter, I left the medical school and was pulled in new directions whereupon Dr. Golbe expanded that study into a full paper.
New Technology Enables New Discoveries
As the field of genetics evolved, new tools were developed to identify genetic causes of disease. These new tools have confirmed an association between PD and both tau and α-synuclein.
The Scripps paper contains an exquisite set of experiments that sets out to determine why α-synuclein can be damaging to nerve cells. The group had previously identified a specific harmful form of α-synuclein named pα-syn*. (One of the co-authors of these papers is Laura A. Volpicelli-Daley, PhD, who has also received past support from APDA.)
In the current paper, the group shows that pα-syn* causes injury by triggering the activation of several kinases (specific enzymes that control cellular events) that in turn activate tau. Pα-syn*, tau and these kinases accumulate at the mitochondria, causing the mitochondria to fragment and degrade. Because the mitochondria are the energy-producing factories of the cell, losing mitochondria leads to death of the cell.
Why should Parkinson's patients care about these cellular events?
This science may be clinically relevant because pα-syn*, or the kinases that it activates, may be good targets for new drugs. This means that drugs could be designed to inhibit the processes that eventually cause the mitochondria to break down and the cells to die.
Tips and Takeaways
APDA was a key funding partner in the 1996 study that identified alpha-synuclein as a major genetic contributor to PD, as well as the initial report of an association with tau.
Today's researchers continue to build on this critical knowledge to help understand why neuronal death occurs in PD.
If the steps that lead to neuronal death in PD are understood, as this paper indicates, drugs can be designed to help protect neurons from these cellular processes.
---
About the author, Alice Lazzarini, PhD: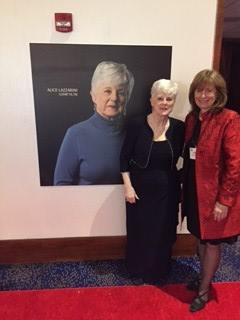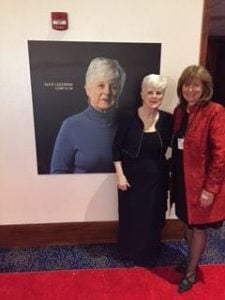 Dr. Lazzarini was a co-author on a monumental paper in 1997, which was partially-funded by APDA and which identified genetic alterations in the α-synuclein gene in families with PD.
Ironically, after a career dedicated to working to understand PD, Dr. Lazzarini was herself diagnosed with PD and today is living her best life with the condition. She authored a book entitled Both Sides Now: A Journey From Researcher to Patient in which she chronicled her amazing career and her transition from PD researcher to PD patient.
Today Dr. Lazzarini stays on top of the scientific literature that explores the biology of α-synuclein and its role in damaging nerves in PD. Recently, she read a fascinating article which sheds new light on this issue and inspired her to write the following article to explain the finding to the APDA community.
We're so thankful to Dr. Lazzarini for sharing her insights on this recent revelation in PD research. To hear the unique perspective on current α-synuclein research from one of the original α-synuclein researchers who is also a PD patient is truly extraordinary.
We look forward to bringing you additional Guest Blogs in the future.  
---