Since March 2020, we have been navigating the strange COVID-19 reality, a reality that kept shifting and continues to keep shifting. The impact of COVID-19 affected every part of our lives. First and foremost, it changed how we interacted with friends and family, but also changed how we shopped, how we exercised, how we gathered, how we traveled. As the year unfolded, we learned a whole new vocabulary – social distancing, lockdowns, quarantine, Zoom, and gained knowledge that we never thought we would ever need – about viruses, pandemics, and vaccinations.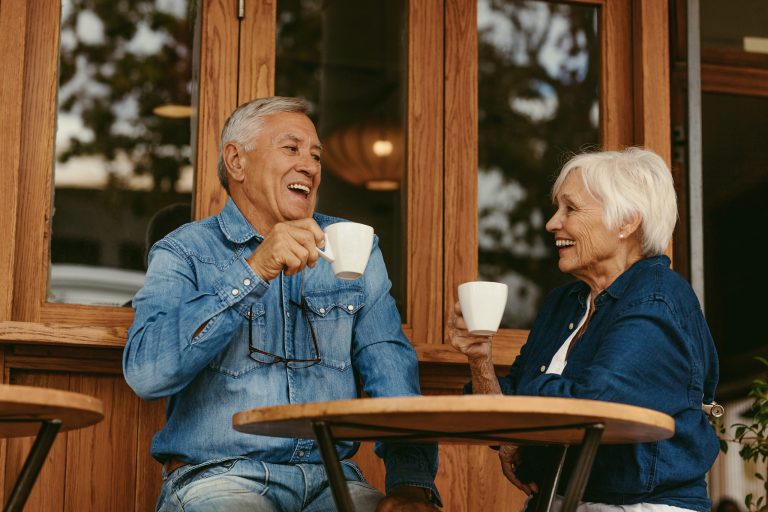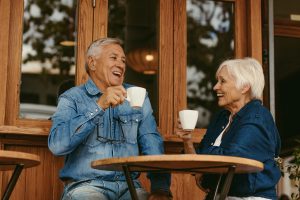 The reality has thankfully evolved over time. Now, all Americans over the age of 5 are eligible for free COVID-19 vaccines. However, COVID-19 variants have emerged as a new threat to our "return to normal"
Many of our constituents still have numerous unanswered questions about what the future will hold.
Dr. Joel Perlmutter, medical director of the APDA Greater St Louis Chapter and APDA Scientific Advisory Board member answered your questions on this topic recently during a live webinar, which you can view here. I will also dedicate this blog to a discussion of these questions pertaining to a post-COVID world.
Q: Do I need to worry about the new Omicron variant if I am vaccinated?
A: The COVID-19 virus, like all viruses, is able to mutate and create variants of itself. Many variants of COVID-19 have been identified around the world. Only a few of these variants have been of concern to public health however because they have a characteristic that makes the virus either more easily transmissible or more likely to cause significant disease. The Omicron variant is currently the variant of concern.
The vaccines approved in the US do offer protection against the variants, including Omicron, but not to the extent that was seen in the original trials. That means that fully vaccinated people are more likely to get infected with these variants of COVID-19 than the original strain. It has been shown that a booster vaccine at least six months from the second vaccine can significantly improve protection from contracting the Omicron variant. More importantly, the major goal of the vaccines is to prevent severe illness, hospitalization, and death from COVID-19 and the approved vaccines are very effective in preventing these consequences of infection. Therefore, vaccination, with a booster dose, remains extremely valuable.
It is definitely possible for a future variant to emerge that outsmarts the vaccines to an even greater extent than the current variants. The vaccine developers are well aware of this likelihood. Some anticipate that an annual booster vaccine will be necessary to cover the prevalent variants, similar to an annual flu shot.
The CDC continually updates its guidelines in response to evolving public health conditions. Here are some additional points:
To reduce the risk of becoming infected with COVID-19 and potentially spreading it to others, everyone, including those who are fully vaccinated, should wear a mask in public indoor settings if they are in an area of substantial or high transmission. The CDC constantly updates the map of US counties for which this applies. You will need to refer to your local public health authorities to determine whether your area is one with substantial or high transmission
Fully vaccinated people might choose to mask regardless of the level of transmission in their area, particularly if they or someone in their household is immunocompromised or at increased risk for severe disease, or if someone in their household is unvaccinated. People who are at increased risk for severe disease include older adults and those who have certain medical conditions, such as diabetes, overweight or obesity, and heart conditions.
Q: Will COVID-19 ever completely go away?
A: The answer is probably no. Experts are now saying that COVID will likely become endemic, circulating at low levels in the population, much like many viruses. We may need a yearly COVID vaccine that is adapted every year to cover the prevalent variants that are circulating at that time (much like the annual flu shot).
Q: I remain uneasy at activities. What should I do?
A: This is very understandable and you should continue to do what makes you feel comfortable. It is OK to ease back into things at your own pace, or hold off for a while as the public health reality changes and unfolds. It might help to remind yourself of the positive benefits of being vaccinated and boosted. Also remember that exercise and social stimulation are very important for our mental, physical, and emotional health. Here are some ways to consider returning to these activities:
Exercise
Returning to regular exercise may be one of the more important things that you can do. Many people with PD feel that they have suffered setbacks during the pandemic because they stopped exercising on a regular basis. Many of you joined the phenomenon of virtual exercise classes and were motivated to "show up" and to exercise maximally by the other participants in the online classes. But there are many others who did not continue their exercise at the same frequency, or to the same degree, when they were home. If you are among those people but are hesitant about returning to your in-person activities all at once, consider starting with an exercise class.
When you do start, you might notice that you are not able to exercise to the level that you did before the pandemic. This can be frustrating and disheartening. But hang in there and have patience with yourself. Do your best, and with effort and consistency you will hopefully be able to return to your pre-pandemic level of fitness. Consider hiring a personal trainer to work with you one-on-one to get your fitness level to where you want it to be.
Social gatherings
The next thing to consider returning to are social gatherings. Besides any unease you may feel about contracting COVID-19, you may be feeling self-conscious about the possibility of seeing people whom you have not seen in a long time, because they may notice that your condition has worsened.
This is a real concern for some – they do not want people to feel sorry for them and don't want people to notice a decline. But take heart – everyone, whether they have PD or not, is in the same boat to one degree or other. Some people may have gained weight. Or are having more trouble walking because of their own health concerns. Or simply feel out of practice socially. So, the people you are scheduled to meet could very well be feeling self-conscious too!
Q: If I have PD and also had COVID, will I have long-term problems as a result? Is my PD going to be worse than it would have been?
A: Long-haul COVID definitely occurs, but not for everyone. Congress just dedicated funds and tasked the National Institutes of Health (NIH) with studying this phenomenon so that we will know more as the research is done. There has been one recent study which examined post-COVID symptoms in a small number of PD patients. Among the symptoms that persisted after COVID infection included worsening of motor function, increased levodopa daily dose requirements, fatigue, cognitive disturbances, and sleep disturbances. More research will need to be done to corroborate and expand on these findings. Be sure to talk with your doctor about any new issues you may be having.
Tips and Takeaways
Navigating the ever-shifting world of COVID-19 with PD can be stressful and anxiety-provoking
The CDC continues to revise their guidelines as the public heath reality shifts
Vaccination, with a third booster dose at least six months after the second dose, remains effective in protecting against infection from new variants, including Omicron. It also is effective in preventing severe illness, hospitalization and death from COVID-19