Spotlight on Dyskinesia and Off: Feeling Good Every Day
Please join us for expert perspectives to help you better understand dyskinesia and off for Parkinson's disease (PD). This program is designed to help people with PD, family members, and care partners. Please share this invitation with anyone in your support network whom you feel will benefit from this information.
This webcast is an archive of the live web/teleconference education program that was held on January 29, 2020.
Speaker: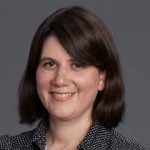 Rebecca Gilbert, MD, PhD
Vice President, Chief Scientific Officer
American Parkinson Disease Association
Staten Island, NY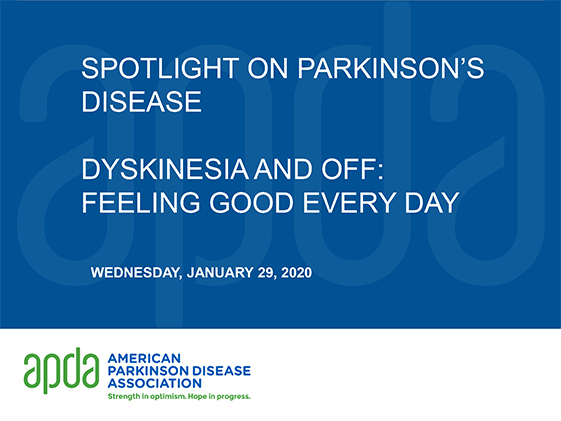 Support for this webinar provided by: 
---
Subscribe to our Spotlight Series on iTunes to hear more.