Research We Funded in 2016-17
George C. Cotzias Fellowship
Named in honor of the scientist who had a critical role in developing Levodopa as a treatment for Parkinson's, and awarded with the purpose of encouraging young Neurologists to follow in his footsteps. This fellowship is a $240,000 grant awarded over a three year period.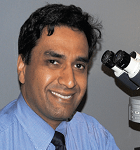 Vivek K. Unni, MD, PhD
Oregon Health & Science University, Portland, OR
Molecular mechanisms of Lewy body pathology-associated cell death in Parkinson's disease
---
---
Post-Doctoral Fellowships
Awarded to support post-doctoral scientists whose research holds promise to provide new insights into the pathophysiology, etiology and treatment of Parkinson's disease. This is a fellowship of $35,000 per year for one year.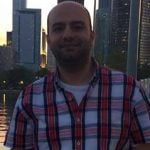 Hazem Abdelkarim, PhD
University of Illinois at Chicago, Chicago, IL
Structural and biophysical characterization of glycosphingolipids as direct cellular modulators of alpha-synuclein aggregation in Parkinson's disease
---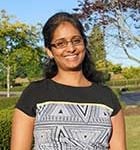 Vinita Ganesh Chittoor, PhD
Oregon Health & Science University, Portland, OR
Effects of dietary amino acids and TOR signaling on Parkinson's disease pathology
---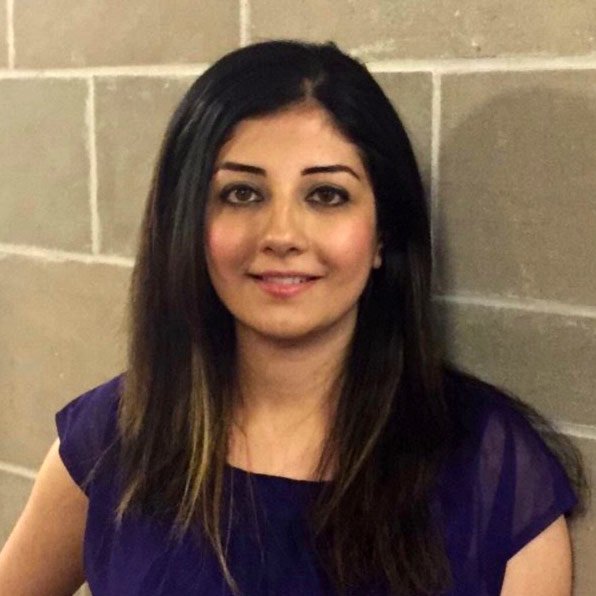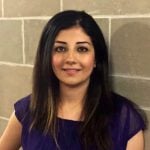 Mahsa Malekmohammadi, PhD
University of California, Los Angeles, CA
Cortical-subcortical motor network hypersynchrony in Parkinson's disease
---
---
Research Grants
Awarded to investigators affiliated with and performing Parkinson's disease research at major academic institutions across the United States. This is a grant of $50,000 per year for one year, renewable.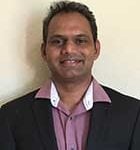 Shankar Chinta, PhD
Buck Institute for Research on Aging, Novato, CA
Pharmacological activation of TFEB using a small molecule promotes autophagic clearance of aggregated alpha-synuclein: Implications for Parkinson's disease.
---

Fabio Demontis, PhD
St. Jude Children's Research Hospital, Memphis, TN
Investigating the common proteomic changes induced by aging and by LRRK2 mutations and their role in Parkinson's disease.
---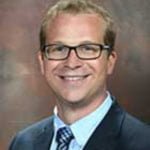 Hannes Devos, PhD
Kansas University Medical Center, Kansas City, KS
Pupillary Response to Cognitive Workload in Parkinson's disease
---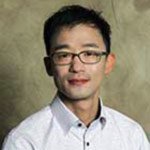 Beom-Chan Lee, PhD
University of Houston, Houston, TX
Validation of smartphone-based sensory augmentation technology for home-based balance training of people with Parkinson's disease.
---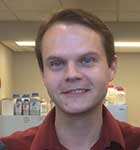 Ian Martin, PhD
Oregon Health and Science University, Portland, OR
Identifying pathogenic targets of G2019S LRRK2 in dopamine neurons
---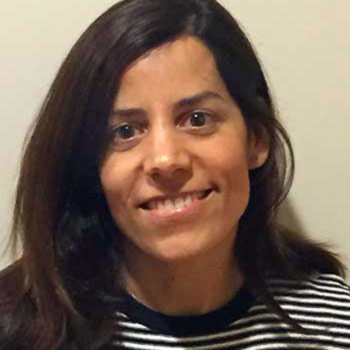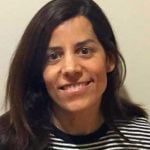 Coro Paisan-Ruiz, PhD
Icahn School of Medicine at Mount Sinai, New York, NY
Elucidating novel genetic mechanisms underlying autosomal recessive Parkinson's disease
---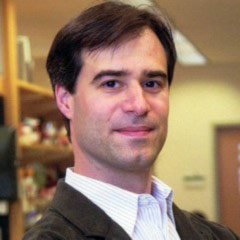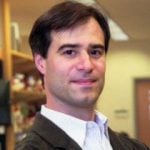 Matthew LaVoie, PhD
The Brigham and Women's Hospital, Boston, MA
The role of astrocytes in GCase-mediated alpha-synuclein metabolism
---
---
Summer Student Fellowships
Offer undergraduate and medical students $4,000 each in funding for Parkinson's research projects to be conducted over a ten-week period over the summer. The 2016 funding is a collaboration between The American Parkinson Disease Association and the Parkinson's Disease Foundation® (PDF®) to support research that will help solve, treat and end Parkinson's disease.
Preston Ge
Mentor: Ted Dawson, MD, PhD
Johns Hopkins University, Baltimore, MD
Identifying Elements of the Transcriptional Regulatory Network of PARIS (ZNF746) Involved in Alpha-synuclein-Induced Neurodegeneration
Dima Hage
Mentor: David Park, PhD
University of Ottawa, Ottawa, Canada
The Interaction of Parkinson's Disease Gene FBXO7 with Bag2
Kiana Khosravian
Mentor: Malú Tansey, PhD
Emory University, Atlanta, GA
DBH-ASYN Mouse Model, Effect of Inflammation in Gastrointestinal System
Sydney Lee
Mentor: Edward Fon, MD
McGill University, Montreal, Canada
The Role of the ESCRT Complex in a Vesicular Trafficking Pathway from Mitochondria to Lysosomes
Stuart McCarter
Mentor: Erik St. Louis, MD
Mayo Clinic, Rochester, MN
REM Sleep Without Atonia Signatures Help Distinguish Between Synucleinopathy Disorders
Rachel Mikofsky
Mentor: David Sulzer, PhD
Columbia University Medical Center, New York, NY
In Vivo Optical Measurement of Direct and Indirect Path Projection Neuron Activity in a Parkinson's Disease Rodent Model with Treatment of L-DOPA and Cannabinoid Antagonists
Emily Ong
Mentor: Shubhik DebBurman, PhD
Lake Forest College, Lake Forest, IL
Relevance of Amino Acid Charge/Polarity in New Familial Mutants of Alpha-synuclein
Henry Resnikoff
Mentor: Marina Emborg. MD, PhD
University of Wisconsin-Madison, Madison, WI
Impact of Inflammation on Alpha-synuclein Expression in the Colonic Enteric Nervous System
Maya Silver
Mentor: Brad Racette, MD
Washington University, St. Louis, MO
Association Between Water Source and Incidental Parkinson's Disease
Samuel Stanley
Mentor: Kim Caldwell, PhD
University of Alabama, Tuscaloosa, AL
Investigation of Dopamine Neuron Degeneration as a Consequence of Microbiome-Derived Bacteria
Adina Wise
Mentor: Roy Alcalay, MD, MS
Columbia University Medical Center, New York, NY
Parkinson's Disease Penetrance in Obligate Carriers of SMPD1 Mutations
Kali Xu
Mentor: Kathleen Poston, MD, MS
Stanford University School of Medicine, Stanford, CT
High Angular Resolution Diffusion Imaging Correlates of Cognitive Impairment in Parkinson's
---
In the News
APDA Awards $1.6 Million in Research Grants. Prestigious Cotzias Fellowship Awarded.
Click here to read the Press Release