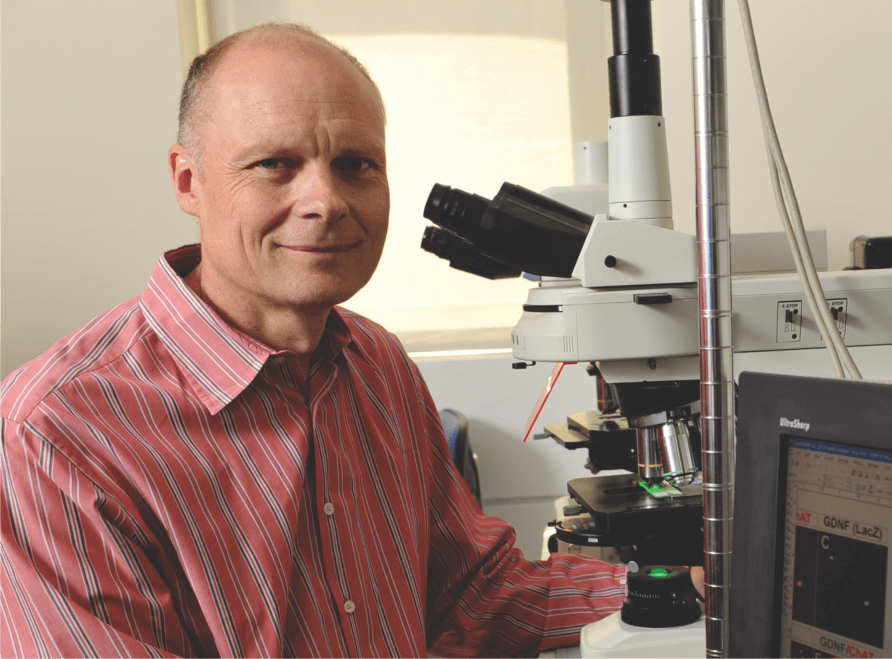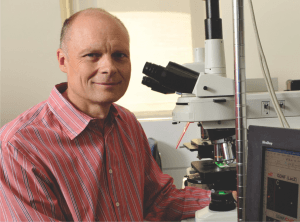 Name of Institution:
CUNY School of Medicine at the City College of New York, New York City
Project Title:
Validation of the G-Protein Coupled Receptor Smoothened as a Target for Ameliorating L- Dopa Induced Dyskinesia.
Investigator:
Andreas H. Kottmann, PhD
---
Dr. Kottmann is an Associate Professor at the CUNY School of Medicine. He received his PhD from the Max Planck Institute for Immunology in Freiburg, Germany and completed postdoctoral training at the Center for Neurobiology and Behavior at Columbia University. He was the Vice President of Research of the contract research company PsychoGenics, Inc. before returning to Columbia University as principal investigator. In 2013 he joined the research cluster for neurodevelopment and repair at the CUNY School of Medicine. His research focuses on the identification of the molecular mechanisms underpinning habit- and goal- oriented learning.
Research Objectives and Relevance to Diagnosis/Treatment of PD:
Dopamine neurons communicate not only by dopamine but also by other secreted cell signaling molecules with other neurons. We found that the experimental, genetic ablation of one of these auxiliary signaling factors, sonic hedgehog, Shh, from DA neurons results in a mouse line with progressive cellular, neurochemical and motor behavioral deficits that are reminiscent of Parkinson's disease. Interestingly, this mouse line exhibits dyskinesia upon chronic L-Dopa dosing. Conversely, we found that compounds that act as agonists of the Shh co- receptor Smoothened can ameliorate the formation and display of L-Dopa induced dyskinesia (LID) in mice.
We will use within subject drug escalation to determine whether agonists of the Shh co-receptor Smoothened can ameliorate established LID in parkinsonian Macaques.
Results from the proposed project might possibly open the door for testing Smoothened agonists as anti-dyskinetic agents in clinical trials. In addition, these studies might reveal that signal transduction components of the Shh signaling pathway downstream of Smoothened are important drug targets for the treatment of LID.