THE AMERICAN PARKINSON DISEASE ASSOCIATION (APDA) ANNOUNCES NEW LEADERSHIP FOR BOARD OF DIRECTORS
NEW YORK, NY, March 11, 2021 – At its recent annual meeting, the American Parkinson Disease Association (APDA) announced the election of Thomas K. Penett, Esq. as Chairman of the National Board of Directors. Mr. Penett succeeds former APDA Chairman, Patrick McDermott.
"We are pleased to welcome Tom as Chairman of the Board," stated Leslie A. Chambers, APDA President and CEO. "Tom has served on the APDA Board for 20 years, most recently as Vice Chairman. As we start this new year, and dive into our 2021-2024 strategic planning process, we are excited to have Tom at the helm." Penett will serve a one-year term as Chairman and will be eligible for re-election for two additional terms.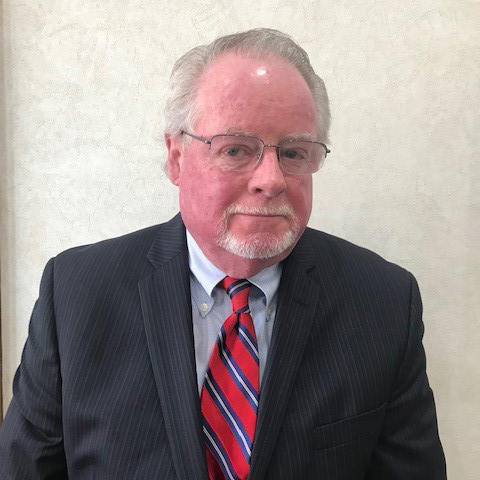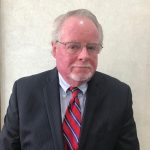 Penett is the managing partner in the law firm of Lahr, Dillon, Manzulli, Kelley & Penett, P.C., located on Staten Island, NY. Admitted to practice in 1977, Penett's area of concentration is in real estate and the representation of financial lending institutions, corporate clients, sellers and purchasers in basic residential real estate through complex commercial transactions. He is admitted to practice law in all Courts of the State of New York, the Federal Court of the Southern District of New York, the Federal Court of the Eastern District of New York, and the United States Supreme Court.
Penett received his Bachelor of Arts degree in History and Philosophy from Fordham College in New York in 1970, and in 1976 received his Juris Doctor degree from Fordham University School of Law, where he was a co-founder of Biblio Juris Inc., a non-profit, student-owned and operated bookstore providing, at a discount, law books used in specific classes by Fordham's professors.
A resident of Staten Island, Penett's community commitment has spanned more than 40 years, during which he has served as president of his civic association, president of his service club, a Zone Chairman of that club's District, a member of the Board of Managers of the Staten Island YMCA and president of his Church Parish's Financial Council.
APDA extends its deep thanks to Patrick McDermott, the immediate past Chairman of the Board.  McDermott began his association with APDA in 2001. Under McDermott's leadership, APDA transitioned to a virtual organization due to the COVID-19. Staff across the country quickly pivoted to work-from-home remote workspaces, and the entire organization worked tirelessly to ensure that the Parkinson's disease (PD) community remained informed, supported, and engaged right from the start of the pandemic. "Pat's level-headed and compassionate leadership helped make these challenging changes possible. It was important to have his true support in order for our organization to be successful during such a state of uncertainty and flux" states Chambers. "Thankfully, we were able to act quickly and not only stay connected to our PD community, but we have been able to expand our reach to completely new audiences thanks to our virtual programming. Having Pat's support every step of the way has been so helpful."
The following additional appointments were also made at the APDA Annual Meeting:
Sally Ann Esposito Browne – Vice Chairman. Esposito Browne, a resident of Staten Island, NY, has served on the APDA Board of Directors since 1997 and is a member of the Esposito family who originally founded the organization. She most recently served as Secretary of the Board.
Donna J.C. Fanelli, DNP – Secretary. Fanelli, a resident of Manhattan, NY, has served on the APDA Board for more than 20 years. She previously held the title of Board Member.
Bernard F. Battista – Treasurer. Battista, who lives on Staten Island, NY, is the most recent addition, joining as an APDA Board Member in January 2020.
To see a full listing of the APDA National Board of Directors, please visit the APDA website.
About the American Parkinson Disease Association (APDA)
The American Parkinson Disease Association (APDA) is the largest grassroots network dedicated to fighting Parkinson's disease (PD) and works tirelessly to help the more than 1 million people in the US with PD live life to the fullest in the face of this chronic, neurological disorder. Founded in 1961, APDA has raised and invested more than $207 million to provide outstanding patient services and educational programs, elevate public awareness about the disease, and support research designed to unlock the mysteries of PD and ultimately put an end to this disease. To join us in the fight against Parkinson's disease and to learn more about the support APDA provides nationally through our network of Chapters and Information & Referral (I&R) Centers, as well as our national Research Program and Centers for Advanced Research, please visit us at www.apdaparkinson.org