Improving Speech & Movement Through Lee Silverman Voice Treatment Programs for Parkinson's Disease
People with Parkinson's disease (PD) often find that they have difficulty with their speech and their ability to be properly understood in conversation. Their voice may not be as loud, or their articulation as clear as it once was. They may speak in a monotone voice which does not convey the emotion that listeners expect to hear. When these communication issues are not addressed, problems can progress and significantly impact quality of life. People with PD may even limit their conversation with others, for fear of not being properly understood.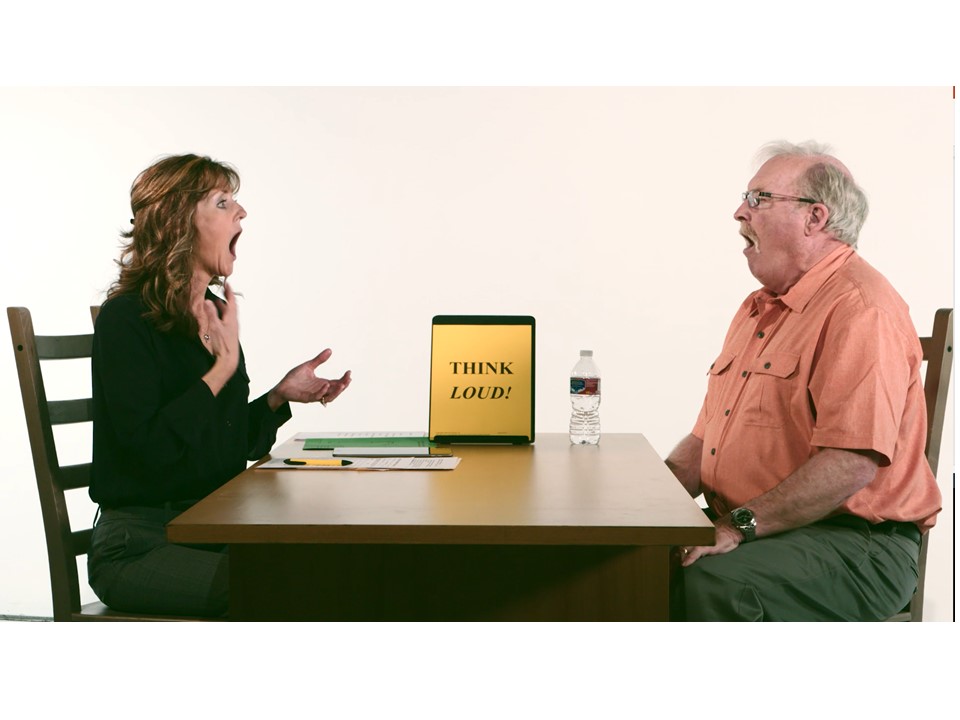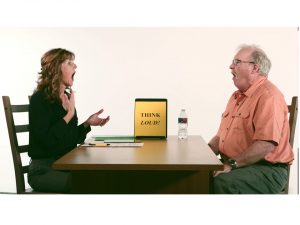 The Lee Silverman Voice Treatment (LSVT LOUD®) was first developed as a speech therapy modality to help people with PD combat these issues. It aims to recalibrate the perception of loudness that a person with PD has of their voice, prompting participants to speak at a more normal volume.
More recently, the LSVT BIG® program was developed, applying similar principles to the size of movements that people with PD make. As PD progresses, movements tend to become smaller and smaller. LSVT BIG aims to recalibrate a person's perception of the size of their movements so that participants begin to move in larger, more intentional ways.
As a result of her research, Dr. Cynthia Fox helped develop an effective approach to speech therapy treatments for Parkinson's disease
Dr. Cynthia Fox is the co-founder and Chief Executive Officer at LSVT Global, which oversees the LSVT LOUD and LSVT BIG programs. The mission of LSVT Global is to continue to develop and advance these programs, as well as to train speech, physical and occupational therapists around the world in these techniques so that they can positively impact the lives of their patients. Dr. Fox began her work with LSVT more than twenty years ago, conducting efficacy research on the voice techniques for PD. She subsequently worked closely on the development of the LSVT BIG program. She has numerous publications in these areas of research and has presented extensively around the world. Dr. Fox continues to serve as faculty for LSVT LOUD and LSVT BIG training and certification courses.
I had the privilege of talking with Dr. Fox about LSVT LOUD and LSVT BIG.
Q: Who should consider undergoing LSVT LOUD?
A: We at LSVT, strongly feel that nearly every person with PD could benefit from LSVT LOUD. We know that up to 90% of people with PD will experience reduced vocal loudness, monotone voice and imprecise articulation which can negatively impact communication and quality of life.  We like to say, "the earlier the better, but it is never too late." Early treatment may help people with PD regain any lost voice or speech function, reduce vocal fatigue, and increase confidence all while learning healthy, life-long vocal habits and practice. Even those who thought they didn't need speech therapy "yet" report their voice is stronger after LSVT, they are less fatigued when talking and have more confidence with communication.
For those with more impaired speech, LSVT LOUD can help them to regain vocal loudness and speech clarity. It can restore not only their ability to communicate, but also their sense of engagement that can be lost when a person is ignored or overlooked for not being heard or understood. Although people with advanced speech impairment may need reminders to "use their loud voice", LSVT LOUD can improve the physical capacity of their speech motor system and help them communicate more effectively.
Q: Can you give an overview of how an LSVT LOUD session is conducted?
A: LSVT LOUD is an intensive, one-on-one treatment delivered over one month's time, with four one-hour sessions per week for four weeks in a row, and with daily homework and carryover exercises.:
The first 30 minutes of a session focuses on voice exercises, which are the foundation for improving (or normalizing) vocal loudness and effort. The second 30 minutes of the session are spent on transferring this vocal loudness into functional speaking activities. LSVT LOUD keeps people highly engaged, not only with frequent treatment sessions but also daily assignments for practicing newly learned skills at home and in their communities. Further, LSVT LOUD individualizes treatment exercises to each person's interests and personal goals for improving communication.
As needed, we add progressive challenges with speaking activities, such as dual motor tasks or a cognitive challenge. For example, we can work on typing and talking on the phone for someone who frequently does this at work. For others it might be keeping a loud voice while playing/shuffling cards. Whatever is a specific, meaningful goal and communication activity for a given person, we can work on it in therapy.
Finally, an absolute essential concept to successful LSVT LOUD therapy is the process of "recalibrating" sensory feedback so people recognize their new, louder voices are within normal limits.  Very often, people with PD feel like they are shouting when, in fact, they are speaking at a normal volume.  When we address this sensory mismatch in treatment, it increases the likelihood that people with PD will feel comfortable with and use their louder voice at home, work, and play.
There is extensive research on the effectiveness of LSVT LOUD, including four randomized controlled trials (RCTs) considered 'the gold standard' of treatment research. This research has documented that for at least two years after treatment people with PD continue to show improvements in loudness and more variation in pitch while speaking. Secondary improvements may include better articulation, changes in swallowing, improved facial expressions while talking and even speech-related brain changes.
Q: You were involved in the development of LSVT BIG. Why and how was that program developed?
A: The development of LSVT BIG evolved from a collaboration with physical therapists and our LSVT team. We were intrigued to see if the same concepts that we discovered to be the keys in successfully improving speech in people with PD could be applied to movement. These concepts include: 1) increasing amplitude of motor output to address soft voice (or small slow movements in the body), 2) retraining sensory perception of normal loudness (or movement), and 3) training in a mode consistent with neuroplasticity-driven principles of intensity, complexity, saliency, and task specificity. The results of the initial work were promising and in 2010, Dr. Georg Ebersbach and his colleagues in Germany (who were trained by us) published the first randomized controlled trial showing LSVT BIG had a positive impact on motor function in people with PD as compared to two alternative approaches (Nordic walking and home exercises).
Q: What does an LSVT BIG session consist of?
A: LSVT BIG treatment sessions completely mirror LSVT LOUD sessions as described above. The only difference is the focus of the LSVT BIG exercises involve the whole-body across both daily exercises and functional movement activities. Goals and functional activities are personalized for each person, but all built around "Think BIG!" as a guiding principle. LSVT BIG retrains people with PD on how normal movement should feel.
Q: Who should consider LSVT BIG?
A: We believe that nearly every person with PD could benefit from LSVT BIG. Research shows that LSVT BIG treatment can lead to faster walking with bigger steps and arm swings, better balance, and more ability to twist at the waist. Clinicians also report that LSVT BIG often helps people with buttoning their clothes, writing and other smaller-movement ("small motor") tasks, as well large ("large motor") movements like getting up from a seat and getting into bed. It is also complementary with other community-based activities and exercises that many people with PD enjoy, such as dancing, boxing, cycling, tai chi, etc.
Q: Telehealth has expanded recently, due to the COVID-19 pandemic. Even before the pandemic, telehealth held the promise of allowing people access to therapists who were not located within travel distance. How has LSVT responded to this new phenomenon of telehealth?
A: Telehealth and LSVT LOUD have had a long relationship that started well before COVID-19. Much of the initial research into LSVT LOUD and telepractice began with our colleagues at the University of Queensland in Australia. These studies have documented that the outcomes of LVST LOUD delivered by telehealth are equivalent to treatment completed in-person. With COVID-19 there was a measurable increase in the number of speech therapists interested in telehealth options world-wide. We created multiple training webinars and information presentations to assist our LSVT LOUD clinicians with the transition to a telehealth world. We have also helped advocate for the expanded Medicare coverage of telehealth services that have been temporarily allowed for speech, physical and occupational therapies during the public health emergency. Telehealth and LSVT LOUD are very well suited! Patients can find "eLOUD SLPs" (speech language pathologists) who are trained to provide LSVT LOUD via telehealth in our clinician directory.
The delivery of LSVT BIG (and physical/occupational therapy in general) via telehealth was not as advanced at the time of COVID. Therapists were quick to engage in this potential for solution for continued care of patients receiving LSVT BIG treatments. It has been exciting to see the innovation and we look forward to more systematic research and guidelines for offering LSVT BIG via telehealth in the future.
Another virtual advance secondary to COVID has been our virtual LSVT for LIFE™ classes. These include both LOUD for LIFE® and BIG for LIFE® maintenance exercise classes that were previously held in-person prior to the pandemic. We realized so many people around the world were suddenly without their weekly LSVT exercise classes and the powerful personal connection these maintenance classes provided. Offering LSVT graduates a way to continue the connection and exercises in a virtual world has been a life-saver for some. And what we could not have done in-person we could do online, and that is to have classes with participants from the US, UK, Africa, and more. Even when the public health crisis ends, we will maintain our virtual maintenance classes.
Q: Can you tell us about the "virtual speech therapist" under development?
A: The virtual speech therapist is an extension of our current LSVT Companion® technology. The LSVT Companion is an FDA-cleared medical device that assists in the delivery of LSVT LOUD sessions. The virtual therapist adds a more humanistic avatar to the existing platform to further engage clients during vocal practice.
Q: I read with interest a recent study in which you compared LSVT outcomes in people speaking different languages. Can you summarize your results? What ramifications does this have for reaching communities which traditionally did not have easy access to LSVT?
A: There are more than 50,000 LSVT LOUD and LSVT BIG Certified Clinicians representing 78 countries in the world. This has opened the opportunity for research in many different countries and languages. This is particularly interesting related to LSVT LOUD and the impact of language on treatment outcomes. We were curious to examine outcomes from published research studies across these different languages to understand if there is a differential effect of LSVT LOUD. Our hypothesis was that there would not be, given LSVT LOUD is geared towards the underlying neurological deficits in PD (reduced amplitude of motor output resulting in a soft voice and sensory processing deficits resulting in a reduced awareness of the soft voice).
While all the studies looked at different aspects of speech, voice or communication, the outcomes were comparable to what has been published for English speakers across these measures.  For example, Spanish speakers improved speech intelligibility, Cantonese speakers improved loudness and intonation, but not lexical tone, Quebecois French speakers increased vowel space area as did German speakers. Persian speakers improved self-perception of voice and Japanese speakers had short and long-term improvements in vocal loudness. As such, it appears that the benefits from this treatment may be "universal" regardless of language background. Prospective language comparison studies are needed to further clarify these findings.
We hosted a webinar on this topic that people might find interesting.
Q: One of the most important aspects of LSVT is the training of speech-language pathologists, occupational therapists, and physical therapists in the LSVT techniques. What does the training involve and how has this been impacted by the pandemic?
A: You are correct – training is at the heart of our organization. Because LSVT LOUD and LSVT BIG are evidence-based treatments, the goal of clinical training is not only to transfer science to clinical practice, but to ensure the quality of treatment matches the research (i.e., treatment fidelity).
LSVT Certification is available to speech, physical and occupational therapists, assistants, clinical fellows, and students enrolled in speech, physical and occupational therapy programs. LSVT Training and Certification Courses are offered in either two-day live in-person courses around the world or a 14-hour online course available in English. Both formats offer the same content, training and culminate in identical certification.
COVID-19 brought our live in-person training courses to a screeching halt in March 2020. While the LSVT LOUD and LSVT BIG Online Training and Certification Courses remained fully operational, training was limited to therapists who were comfortable with a self-paced, pre-recorded course and the English language.  We have since made modifications to enable training in other languages, as well as virtual live training options.
We will remain virtual in 2021 for our live courses and continue to offer our very popular online courses as well. LSVT Certified Clinicians can be located through our LSVT Certified Clinician Directory.
Tips and Takeaways
LSVT LOUD is an evidence-based speech therapy modality to help people with PD improve their voice volume and articulation
A key feature of LSVT LOUD is the recalibration of the perception of loudness that a person with PD has of their voice, prompting participants to speak at a more normal volume
LSVT BIG is a physical and occupational therapy modality to help people with PD improve the "bigness" of their movements
LSVT Global trains practitioners all over the world in these techniques
To find an LSVT-certified clinician (to work with in-person or online) visit the LSVT website.
For additional information on effective communication for people with PD, check out APDA's Make Your Voice Heard! Healthy Communications and Parkinson's Disease