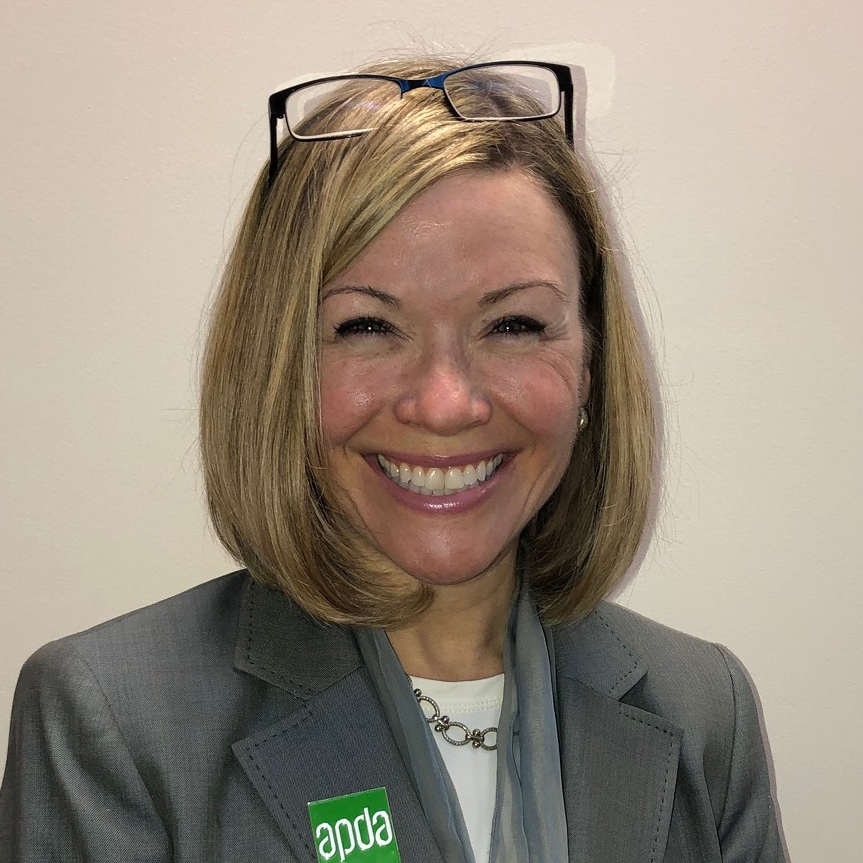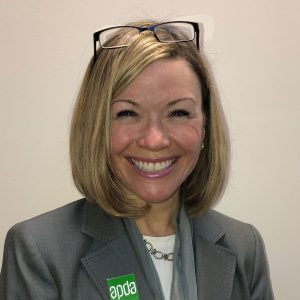 Michelle Harman McDonald, MSW, LSW
Chief Operating Officer
mhmcdonald@apdaparkinson.org
Michelle H. McDonald joined APDA in December 2012. Ms. McDonald brings nearly 30 years management experience in the non-profit sector having served in national, regional, and state leadership positions with the Alzheimer's Association, The Leukemia & Lymphoma Society, and The Housing and Community Development Network of NJ.
Specializing in organizational development, she has a proven track record building chapter capacity with success in fundraising, program development, strategic business planning, board and staff development, and financial management. Before launching her non-profit career, she worked in the geriatric psychiatry and developmental disabilities fields.
While at the Leukemia & Lymphoma Society, with 80+ chapters and revenues of over $250M, she served at the national office (White Plains, NY) as a Vice President and Regional Director in Field Management. At the Alzheimer's Association, she served as a Chapter Executive Director, then Regional Director at the national office in Chicago, IL, where she assisted in the implementation of a nationwide strategic restructure initiative to enhance the capacity of a 200+ chapter network with revenues of $150M.
Ms. McDonald possesses Bachelor and Masters Degrees from Rutgers University's School of Social Work, with a concentration in Administration, Policy and Planning, and is a licensed social worker. While at Rutgers, she was the recipient of the Bryan C. Wright Values and Ethics Award and Alumni Leadership Award, and co-developed a volunteer program which linked university students with an elementary school homework center in inner-city Camden, NJ.