Living with PD
Research suggests that the more support people with chronic illnesses have, the better they do. Identifying people with whom you can communicate openly and honestly about the various aspects of life with PD can help you, and those around you, adjust to changes as they occur. Click here for our Basic Information on Parkinson's Disease Brochure
Create a Care Team
Developing and maintaining relationships with experts in the field of Parkinson's disease can make life easier and more enjoyable. Your team members and the role or roles they assume are likely to change as your symptoms change and as the disease progresses. Some will go the distance, staying with you throughout your life with Parkinson's. Others will be sprinters, accompanying you as you manage particular symptoms, emotions, or transitions.
Your team can include:

Movement Disorder Specialist (a neurologist who specializes in Parkinson's disease)
Nurse
Physical Therapist
Occupational Therapist
Speech Therapist
Social Worker
Pharmacist
Neuropsychologist
Neurosurgeon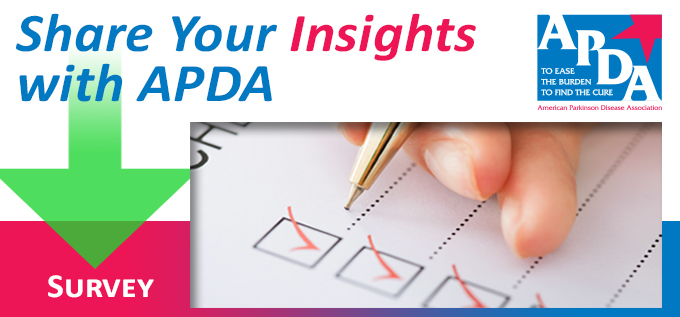 Contact an Information & Referral Center (I&R) near you to find out more about each of these health practitioners and for referral information.
Finding Support
APDA Chapters, Advanced Centers for Research and Information and Referral Centers offer comprehensive support programs for patients and their caregivers. Exercise groups, educational forums, support groups, and information tailored to meet your changing needs. Find an APDA Center near you or call 800-223-2732.