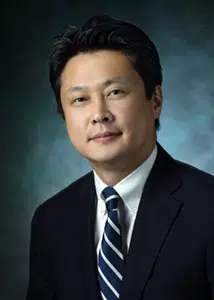 Investigator:
Gabsang Lee, PhD
Name of Institution:
Johns Hopkins University School of Medicine, Baltimore, MD
Project Title:
In vitro and in vivo efficacy of hit compound selected from OASIS drug screening platform
---
Investigator Bio:
Gabsang Lee is a Professor in the Department of Neurology and Neuroscience at Johns Hopkins School of Medicine. He obtained his B.S., D.V.M., and PhD degrees in Veterinary Medicine at the Seoul National University, South Korea. After his post-doctoral training at Sloan Kettering Institute in New York City, he joined the faculty of Johns Hopkins as Assistant Professor in 2011. Dr. Lee is one of the first researchers who utilized induced pluripotent stem cells (iPSCs) for disease modelling and drug discovery/validation. His laboratory is continuously inventing new strategies to harness the potentials of human iPSCs by identifying new drug candidates and developing novel cell therapies, focusing on neurological diseases.
Objective:
To investigate the potential therapeutic effect of a drug candidate that decreases the aggregation of α-synuclein, which was selected using our novel drug screening platform called OASIS.
Background:
Although α-synuclein aggregation is a vital step in Parkinson's disease (PD) pathogenesis, there is no sophisticated model to mimic this process in human neurons. To address this issue, we previously developed the Optical Alpha-Synuclein Aggregation Induction System (OASIS), which allows for rapid and efficient induction of α-synuclein aggregation as a drug screening platform. We used OASIS to identify novel drug candidates that can delay and/or decrease the aggregation of the alpha-synuclein protein in human neurons. From approximately 1,200 chemical compounds, we found a hit candidate from our OASIS-based screening assay.
Methods/Design:
To understand how the hit compound works, we will profile the cellular and molecular changes that are caused by the drug treatment. We will also study the in vivo effects of the hit candidate by administering it to a mouse model of PD.
Relevance to Diagnosis/Treatment of Parkinson's Disease:
If successful, our proposed study will provide a new drug candidate with a clear mechanism of action and pre-clinical data.