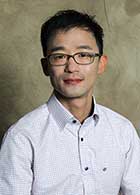 Name of Institution:
University of Houston, Houston, Texas
Project Title:
Validation of smartphone-based sensory augmentation technology for home-based balance training of people with Parkinson's disease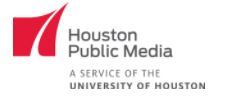 Investigator:
Beom-Chan Lee, PhD

Dr. Lee received his PhD in Mechanical Engineering from the University of Michigan. He was a Postdoctoral Research Fellow and a Research Investigator in the Department of Mechanical Engineering at the University of Michigan. Since 2014, he has been an Assistant Professor in the Department of Health and Human Performance at the University of Houston. Dr. Lee is also a member of the faculty in the Center for Neuromotor and Biomechanics Research of the National Center for Human Performance at the Texas Medical Center. In 2015, Dr. Lee joined the Michael E. DeBakey Veterans Affairs Medical Center as a Researcher where he is studying the potential of his recently developed smartphone-based assistive system to support in-home balance training and exercise for people with Parkinson's disease.

Research Objectives and Relevance to Diagnosis/Treatment of PD:
Postural instability, a cardinal symptom of PD, can result in loss of balance and risk of falling, thus reducing independence in daily activities. Although existing dopamine replacement therapies do not treat postural instability effectively, Dr. Lee and other investigators have demonstrated in laboratory settings that balance training assisted with biofeedback technologies decreased body sway and increased a range of motion for people with PD.
This study will assess the impacts on long-term rehabilitative training for people with Parkinson's Disease who receive in-home balance exercises with assistive guidance via the smartphone-based biofeedback system and investigate the carry-over effects of improved postural control to confidence in daily activities and less fear of falling.
The expected improvements in balance performance that are retained for time periods of weeks to months after extended training will improve quality of life (more confidence in performing daily tasks and decreased fall risk) for people with PD. The user-friendly, wearable characteristics of the smartphone-based technology will reduce the need for family members and care partners to assist during balance rehabilitation training.