Our Sponsors & Partners
We are enormously thankful for the support of our corporate partners and greatly value the strategic alliances that bring greater awareness and funds to provide support, education and research that will help everyone impacted by Parkinson's disease live life to the fullest. APDA is grateful that so many share our commitment and determination to change lives for the better. Through their generosity, we are able to to provide information, education, and support to those impacted by Parkinson's disease and to fund scientific research into the cause, prevention, treatment and ultimately the cure. We thank our sponsors for their commitment and invite you to learn more about them.
---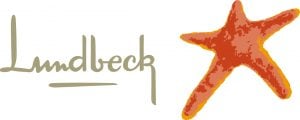 Lundbeck
Lundbeck, a global pharmaceutical company based in Denmark and founded in 1915, strives for global leadership in psychiatry and neurology by improving the lives of patients. One of the world's leading companies specializing in brain disorders, Lundbeck is focused on innovating treatments for depression, schizophrenia, Parkinson's disease and Alzheimer's disease.
With a focus on accelerating advances in brain disorders, Lundbeck employees are engaged in the research, development, production, marketing and sale of innovative therapies that fulfill unmet medical needs among people living with challenging and sometimes rare neurologic and psychiatric disorders. In its research pipeline, the company has neurology compounds under investigation for Parkinson's disease, Alzheimer's disease and epilepsy, in addition to therapies in development for mental health disorders. With a special commitment to the lives of patients, families and caregivers, Lundbeck actively engages in hundreds of initiatives each year that support our patient communities. To learn more, visit www.LundbeckUS.com and connect with them on Twitter at @LundbeckUS.
---
AbbVie
A global, researched-based biopharmaceutical company, AbbVie is committed to ongoing Parkinson's education to raise awareness about the condition, and research to improve the lives of those living with and impacted by this disease.
---
ACADIA Pharmaceuticals Inc.
ACADIA Pharmaceuticals Inc. is a biopharmaceutical company focused on the development and commercialization of innovative medicines to address unmet medical needs in neurological and related central nervous system disorders.
---
Acorda Therapeutics
Acorda Therapeutics is a biotechnology company focused on developing therapies that restore function and improve the lives of people with neurological disorders. By collaborating with APDA they are helping raise awareness of Parkinson's disease and are supporting initiatives that benefit people with Parkinson's and their family, friends and care partners.
As an emerging leader in Parkinson's, our goal is to support the Parkinson's community through medical research, educational initiatives and programs that help people with Parkinson's. Founded in 1995, Acorda is focused on developing therapies to restore neurological function. We also have a strong commitment to the communities we serve through our extensive outreach programs and advocacy support, providing information and resources to help people with neurological disorders. To learn more, please visit www.acorda.com.
---
Adamas Pharmaceuticals, Inc.
At Adamas Pharmaceuticals, Inc., we seek to redefine the treatment experience for patients suffering from chronic neurological diseases. Our goal is to create and commercialize a new generation of medicines intended to lessen the burden of disease on patients, caregivers and society.   Our treatment innovations stem from a deep scientific understanding of time-dependent biology – the deliberate mapping of disease patterns and drug activity – along with a goal to meaningfully increase the efficacy of known molecules without compromising tolerability. This approach is designed to ensure that our medicines fit within, rather than define, people's daily lives. For more information, please visit www.adamaspharma.com.
---
Adira Foundation

Adira Foundation is a national nonprofit public foundation whose mission is to invest in better lives for people with neurodegenerative diseases. We work by bringing disease communities together, listening and learning from their point-of-view, naming and setting priorities for grants, then co-financing and funding programs. We monitor, evaluate, and learn from the work to improve over time. Our initial focus is the communities around five neurodegenerative diseases: Alzheimer's disease, ALS, Huntington's disease, multiple sclerosis, and Parkinson's disease.  www.adirafoundation.org
---
Amneal
Challenging Convention, Changing Lives. The Amneal team brings people and passion together to support our mission of making healthy possible for individuals affected by conditions like Parkinson's disease. We believe every idea, every experience, and every detail can make a difference. That's why we connect our passionate people to partnerships with patients, care partners, healthcare providers, and advocacy organizations.
We believe we can make a difference in the Parkinson's community not just by bringing medicines to market, but by actively engaging with patients and care partners to understand the journey, unmet needs, opportunities to provide support—and to ensure their voice is reflected in everything we do.
Amneal also supports leading patient advocacy organizations across the U.S., including Michael J. Fox Foundation, Parkinson's Foundation, PMD Alliance, APDA, and Parkinson's Alliance. We provide valuable resources that help raise awareness and funding for important education and research.
We are Amneal. And we're making healthy possible for Parkinson's patients.
---
Boston Scientific
Boston Scientific is a proud sponsor of the American Parkinson's Disease Association. Our FDA-approved therapy for patients with Parkinson's disease is backed by rigorous clinical data and the experiences of our patients around the world. To learn more about DBS from Boston Scientific, and to hear from our patients in their own words, visit DBSandMe.com
Founded in 1979, Boston Scientific is dedicated to transforming the lives of patients around the world. Each year, our devices treat 22 million patients in over 100 countries. Throughout our history, we've collaborated with healthcare providers to create meaningful solutions that matter to clinicians and patients. Our unwavering commitment to excellence shows up in our product development, manufacturing rigor, and education of clinicians and patients—and ultimately in the devices that go to the patients we serve.
---
Kyowa Kirin

Kyowa Kirin is a specialty pharmaceutical company that uses the latest biotechnology to create innovative medicines in 4 therapeutic areas: nephrology, oncology, immunology/allergy and neurology (CNS). You can learn more about our values, our business and how we help patients suffering from serious illnesses, like Parkinson's disease, by visiting https://kkna.kyowakirin.com/
---

Medtronic
Medtronic Deep Brain Stimulation (DBS) Therapy is an FDA-approved treatment clinically demonstrated to reduce some of the most disabling motor symptoms associated with Parkinson's disease. Developed by Medtronic in collaboration with clinicians and researchers from around the world starting in the 1980s, the therapy was approved by the FDA for the treatment of advanced Parkinson's disease in 2002. Medtronic DBS Therapy has benefited more than 125,000 patients worldwide.
Medtronic DBS Therapy uses a surgically implanted medical device, similar to a cardiac pacemaker, to deliver electrical stimulation to precisely targeted areas of the brain to reduce some of the most disabling motor symptoms associated with Parkinson's disease, including shaking, stiffness and movement difficulties. In addition, Medtronic DBS Therapy stimulation settings can be adjusted in response to individuals' Parkinson's symptoms, and the system can be turned off or removed. Removal would require surgery.
---
Neurocrine
Neurocrine Biosciences is a neuroscience-focused, biopharmaceutical company with more than 25 years of experience discovering and developing life-changing treatments for people with serious, challenging and under-addressed neurological, endocrine and psychiatric disorders. The company's diverse portfolio includes FDA-approved treatments for tardive dyskinesia and endometriosis* and clinical development programs in multiple therapeutic areas including Parkinson's disease, congenital adrenal hyperplasia and uterine fibroids*. Headquartered in San Diego, Neurocrine Biosciences specializes in targeting and interrupting disease-causing mechanisms involving the interconnected pathways of the nervous and endocrine systems. For more information, visit neurocrine.com, and follow the company on LinkedIn. (*in collaboration with AbbVie)
---
New York Foundation for Eldercare
The New York Foundation for Eldercare (formerly the Margaret Tietz Foundation) is dedicated to helping seniors enjoy healthier, safer, more productive and dignified lives, at every stage of a longer life.
The Foundation supports programs that help those who are beset by health challenges or frailty, whether living in institutions or at home, so as to help make each day of their lives dignified and comfortable. The Foundation also develops programs focused on enhancing community awareness and education related to issues affecting older New Yorkers. And, it continues its longstanding focus on the care and well being of Holocaust survivors.   www.nyfe.org
---
Sage Therapeutics

Sage Therapeutics is a biopharmaceutical company committed to developing novel therapies with the potential to transform the lives of people with debilitating disorders of the brain. We are pursuing new pathways with the goal of improving brain health, and our depression, neurology and neuropsychiatry franchise programs aim to change how brain disorders are thought about and treated. Our mission is to make medicines that matter so people can get better, sooner. For more information, please visit www.sagerx.com.
---
Sunovion
Sunovion is a global biopharmaceutical company focused on the innovative application of science and medicine to help people with serious medical conditions. Sunovion's vision is to lead the way to a healthier world. The company's spirit of innovation is driven by the conviction that scientific excellence paired with meaningful advocacy and relevant education can improve lives. With patients at the center of everything it does, Sunovion has charted new paths to life-transforming treatments that reflect ongoing investments in research and development and an unwavering commitment to support people with psychiatric, neurological and respiratory conditions.