STAY SUPPORTED AND CONNECTED FROM ANYWHERE
EXPLORE OUR ONLINE RESOURCES
In the face of mobility challenges, it continues to remain crucial for our PD community to find opportunities for physical, social and emotional engagement. If the COVID-19 pandemic taught us anything, it's that there are so many ways to connect and engage with others, even if you can't leave your house. The many virtual programs and groups that APDA has created will continue to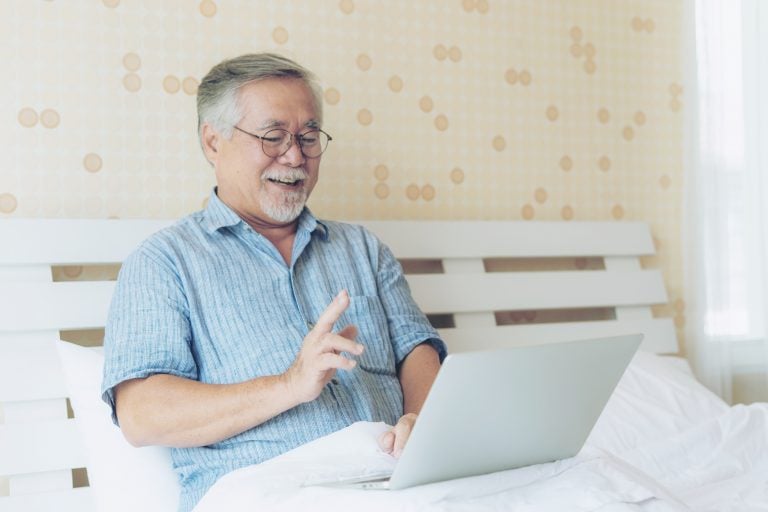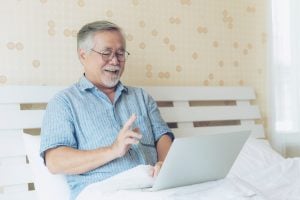 serve the PD community well, long after the pandemic is over. These online connections can work well:
for anyone who has mobility issues and finds it hard to get to in-person events
for those who may live far away from any PD-specific classes
for when you're out of town but don't want to skip your exercise class
as a great compliment to the in-person classes you attend
Support
It is important for you to have ways to connect with others and talk about your questions, concerns and challenges. APDA has partnered with Smart Patients, an online patient community, to host an ongoing discussion forum for people with PD and their loved ones. Members in this online forum share help, advice and information about treatments, symptoms and side effects. Click here join our online community to get started.
Exercise classes
We know that exercise is incredibly beneficial for people with PD, and there are lots of ways for you to keep moving, right from the comfort of your own home.
You can take an exercise class online! APDA has so many online exercise and movement classes that you can join live from your living room. All upcoming classes are posted on our Virtual Events Calendar. All classes are free and available to anyone, anywhere.
In addition, APDA's Greater St. Louis Chapter has done an amazing job over the years of videoing and archiving the exercise classes that they offer, so there are many options to choose from. You can access the classes on the St. Louis Chapter's YouTube channel at any time. Then simply clear some floor space in your home and follow along!
You can also download APDA's helpful exercise booklet Be Active and Beyond, which features a wide assortment of exercises you can do right at home and offers modifications for all levels of ability. You can use this free booklet to design your own exercise regimen.
Education
Webinars
Education is an important part of every PD journey. APDA has a steady stream of interesting and informative webinars, educational programs, and conferences all year long.  Our Virtual Events Calendar will show you what's coming up next and how to register. There is also a great selection of archived webinars on a whole host of topics that you can access any time. Topics include clinical trials, medication management, Levodopa-induced dyskinesias, staying healthy, nutrition and much more. Even more content is archived on our YouTube channel.
Other educational resources
In addition to our webinar series and educational programs, there is a wealth of information about PD on our website. From our informative (and free) publications to resources for veterans to our quarterly Newsletters – there is no shortage of useful information and inspiring stories available to you.  We encourage you to browse around!  We also offer a large selection of up-to-date educational materials in Spanish as well.
Tips and Takeaways
APDA is here to help you remain physically, socially and emotionally well even if you don't live close to any in-person programs, if mobility is a challenge, or if your busy schedule makes it hard to get to a specific class or program. Our virtual programs and extensive online resources are here for everyone, everywhere!
Take advantage of APDA resources to help you continue exercising, connecting and learning, no matter where you live.