TWO DAYS OF EDUCATION & INSPIRATION
With more than 3,000 registrants, 25+ speakers, and 20 different sessions, the two-day APDA Virtual Parkinson's Conference was an important opportunity to bring the PD community together.
Designed to educate, empower, and engage attendees, the conference offered an exciting line-up of healthcare experts, personal stories, and energizing activities. Highlights included helpful presentations focused on: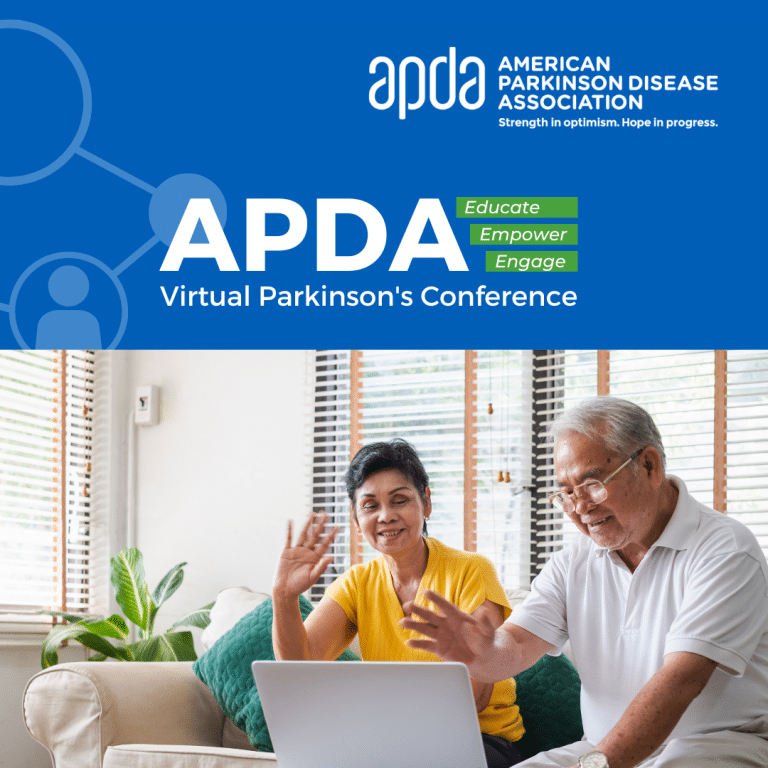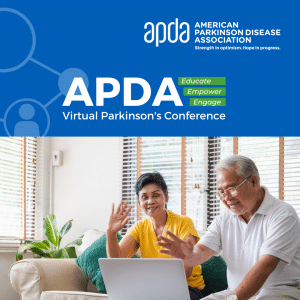 Anxiety, gastrointestinal issues, and deep brain stimulation
Stem cell research and new lab tests for PD
The science behind singing, art, and movement for PD
An honest and compassionate care partner panel conversation
Helpful advice for those who are newly diagnosed
And much more!
Participants from around the globe connected with the presenters and each other through lively Q&A sessions and community message boards.
Did you miss it? Don't worry! The recorded sessions are available on APDA's YouTube channel under the Virtual Conference playlist. We encourage you to watch as many sessions as you can! Be sure to keep a close eye on our events page so you don't miss future programs.