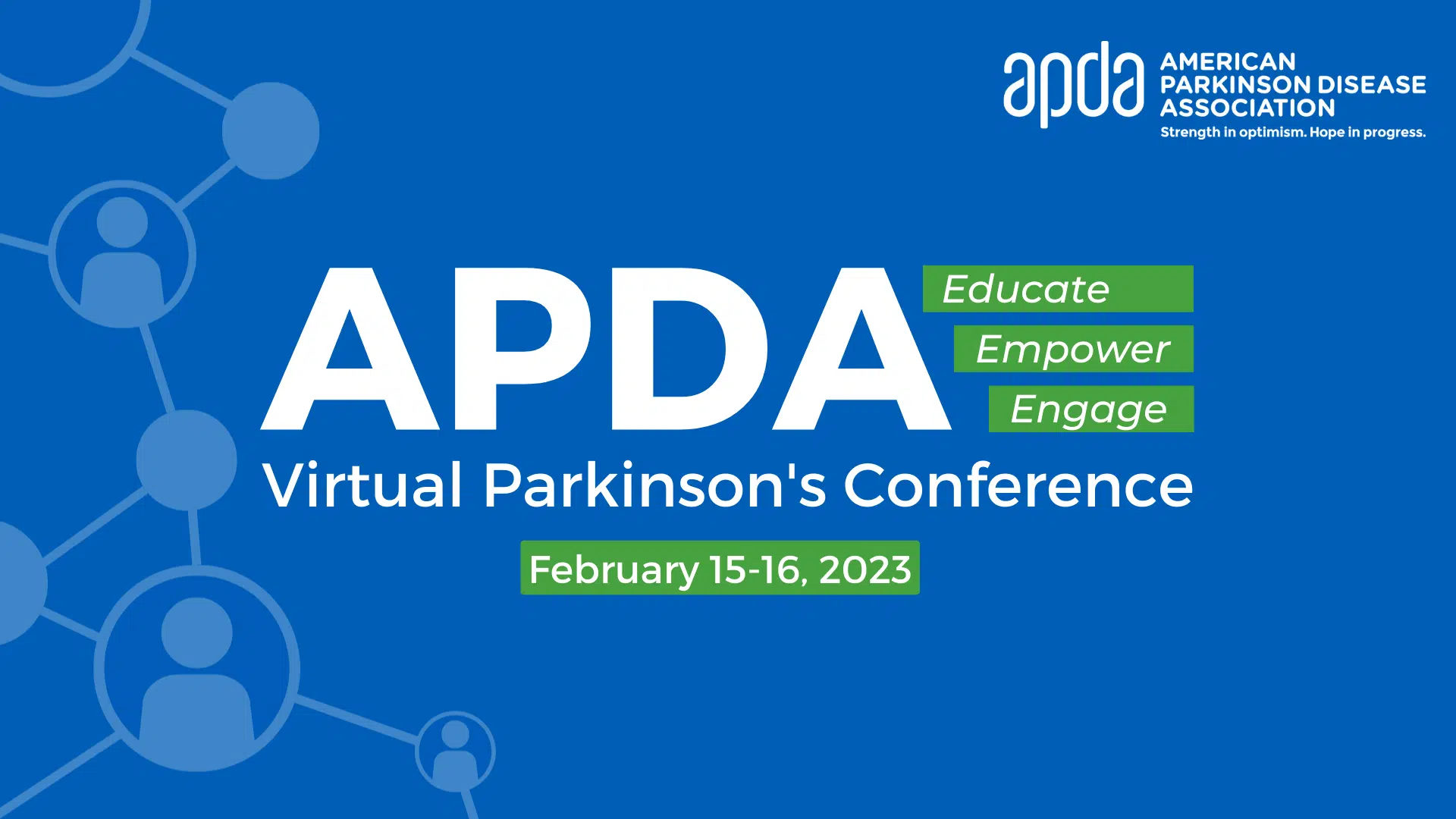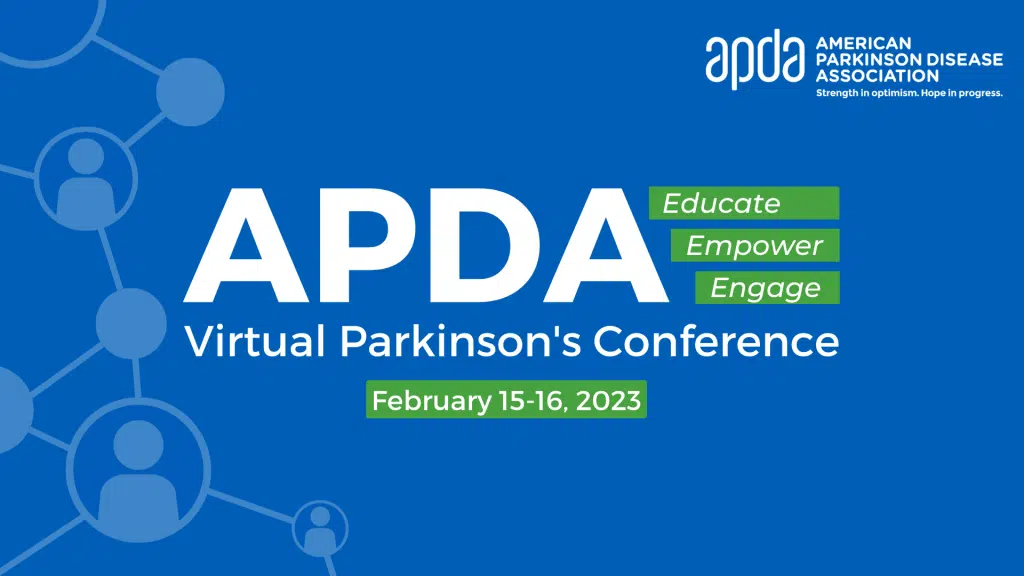 APDA Virtual Parkinson's Conference: Educate, Empower, Engage
More than 1,000 community members came together for the 2023 APDA Virtual Parkinson's Conference to learn about important research updates, find invaluable resources and support, and to connect with community.
WATCH THE RECORDINGS
Most sessions were recorded and are available right now to watch on the APDA Virtual Parkionson's Conference playlist on YouTube. Don't forget to Subscribe to APDA's YouTube Channel to watch future programs, including the award-winning monthly Live broadcast of Dr. Gilbert Hosts.
REGISTRANT ACCESS TO CONFERENCE WEBSITE
If you were a registered conference attendee, you can sign in to Whova until May 16 to access the session feedback forms, conference survey, community message boards, attendee directory, and private messages.