Date: Thursday, April 20, 2023
Time: 1:00 pm to 4:30 pm
Location:
Renaissance St. Louis Airport Hotel
9801 Natural Bridge Road
St. Louis MO 63134
Join us for a one-day symposium focusing on strategies to help you live well with Parkinson disease. The conference features an esteemed line up of industry leading professionals discussing the latest information.

You will also have access to a resource fair with vendors who provide products and services specifically designed for the Parkinson's community.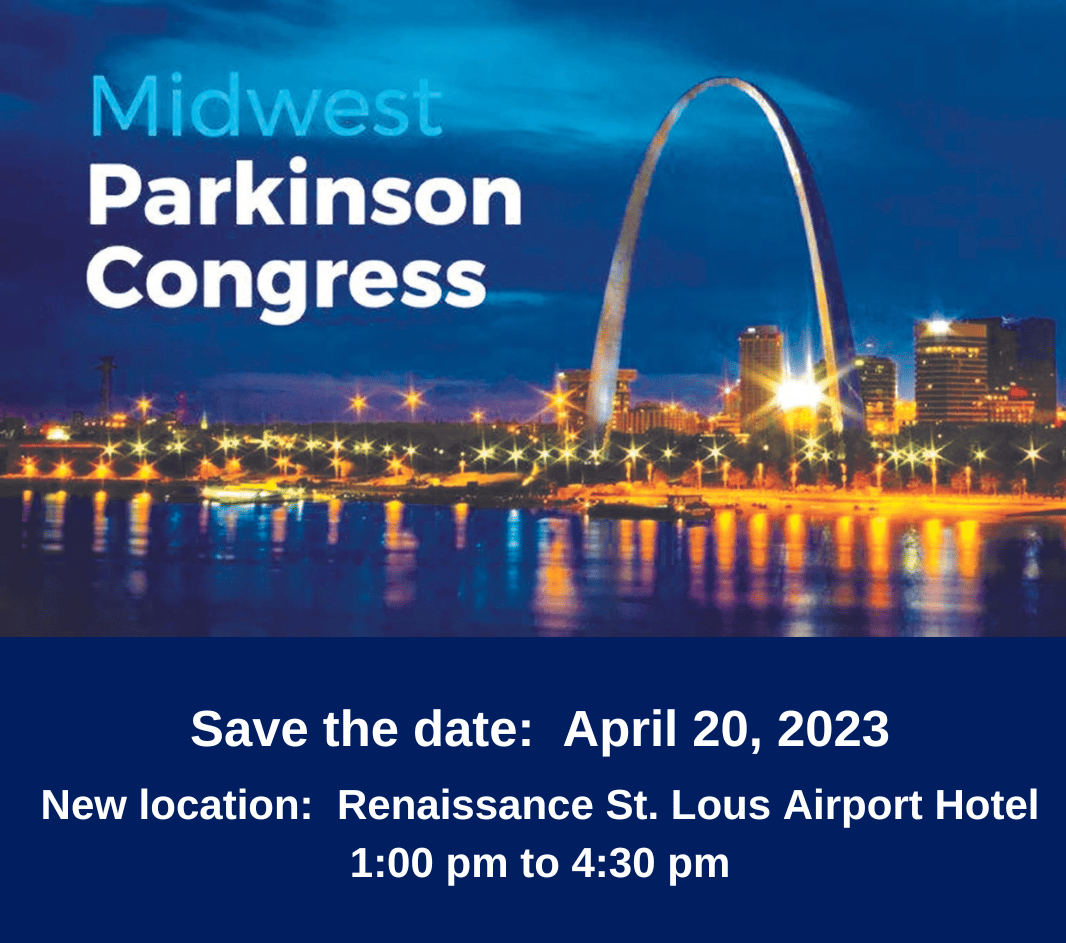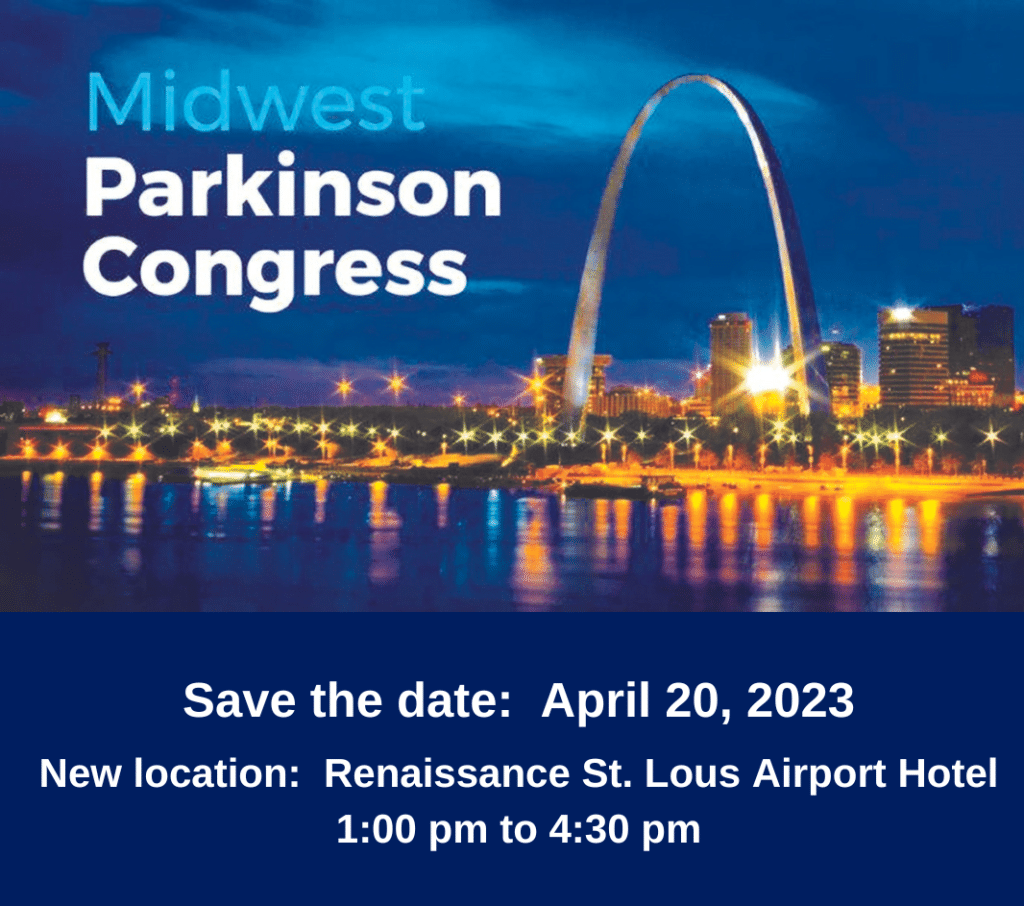 You will be able to attend 3 session:
1:00 Sessions:
Treatments: What's New for You
Dr. Rebecca Gilbert, MD, PhD, Chief Scientific Officer, APDA
You will learn about the newest available medications and procedures for PD, as well as the newest available information that impacts how t live your best life with PD.
Optimize Your Thinking! Cognitive Impairment in PD & How to Stay Engaged
Jamie Archer, MOT, OTR/L, Washington University Occupational Therapy
Learn about how cognitive impairments associated with PD impact your daily function and receive strategies for managing these changes.
2:00 Sessions
Recent Research and What it Means for You
Dr. Joel Permutter, MD, Washington University Movement Disorder Clinic
You will hear about the findings of current happenings in the field of Parkinson's research and what it means for you.
Planning for the Future
Brigid Fernandez. Certified Elder Law Attorney
In this session, you will learn about important legal documents and tips for navigating our health system when an unexpected event such as Parkinson's shows up in your life.
3:00 Sessions

Well Balanced: The Mechanics of Staying Steady While Living with PD
Tricia Creel, PT, DPT, NCS, Washington University Physical Therapy
You will learn about practical steps you can take to improve your balance.
Make Your Voice Heard: Why Communication Changes Arise in PD and How to Treat Them
Andrea Vaughn, MS, CCC-SLP, BCS-S, St. Louis University Speech, Language & Hearing Sciences
Treatments for speech and voice changes will be reviewed including at home activities that can be implemented to maintain communication ability or prevent decline. Participants will be provided with specific activities to practice throughout the session.
When you register for this conference you will need to choose which breakout sessions you plan to attend. Note that seating is limited for some of the sessions.
ARCHIVED MIDWEST PARKINSON CONGRESS
2022 Midwest Parkinson Congress – April 7, 2022
Tim Hague, Sr. – Keynote address
Dr. Joel Perlmutter – Recent Research Developments
Dr. Robert Cunningham, PhD – Breakout: Assistive Technology to Help You Use the Computer More Efficiently
Dr. Mwiza Ushe – What You Need to Know About Deep Brain Stimulation
2021 Midwest Parkinson Congress – April 8 & 9, 2021
Day 1
Heather Kennedy|Kathleen Kiddo – Courageous Parkinsons, Dr. Joel Perlmutter – The Latest in PD Research, Johanna Hartlein – Speak Up! How to talk to your healthcare team
Day 2
Michael Mercury – Depression and Anxiety in PD, Tiffany Turner – Voice and Swallowing Muscle, Dr. Lynda Nwaboubi – State of PD Care in African Americans with PD
2020 Midwest Parkinson Congress – August 13 & 14, 2020
2019 Midwest Parkinson Congress – March 14, 2019