Clinical Trial Participation
Clinical trials are an important step in discovering the causes, treatments and ultimately a cure for Parkinson's. Before drugs can be approved to be used in a patient population they are rigorously reviewed through the mechanism of a clinical trial.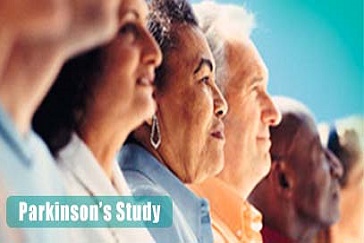 APDA is pleased to maintain this area for your convenient access to basic information on research studies on-going at various movement disorder centers across the country. Although APDA has not individually reviewed or specifically endorsed each study posted here, each has been reviewed and approved by the Institutional Review Board at its respective medical center.

For further information on any study posted here, please utilize the specific contact information provided with the description of the actual study in which you are interested. As always, consult your physician to discuss the individual benefits and risks of each study prior to participating.

To increase your awareness and connect you with ongoing research and clinical trials visit:

WEBINAR: Parkinson's Disease Spotlight On Clinical Trials — Here is an overview of the APDA webinar on Parkinson's clinical trials, hosted on 2.9.16, including why they are vital to Parkinson's research and how to participate.